Weighing goes wireless with Gallaghers innovative new Load Bars
Thursday, 14 October, 2021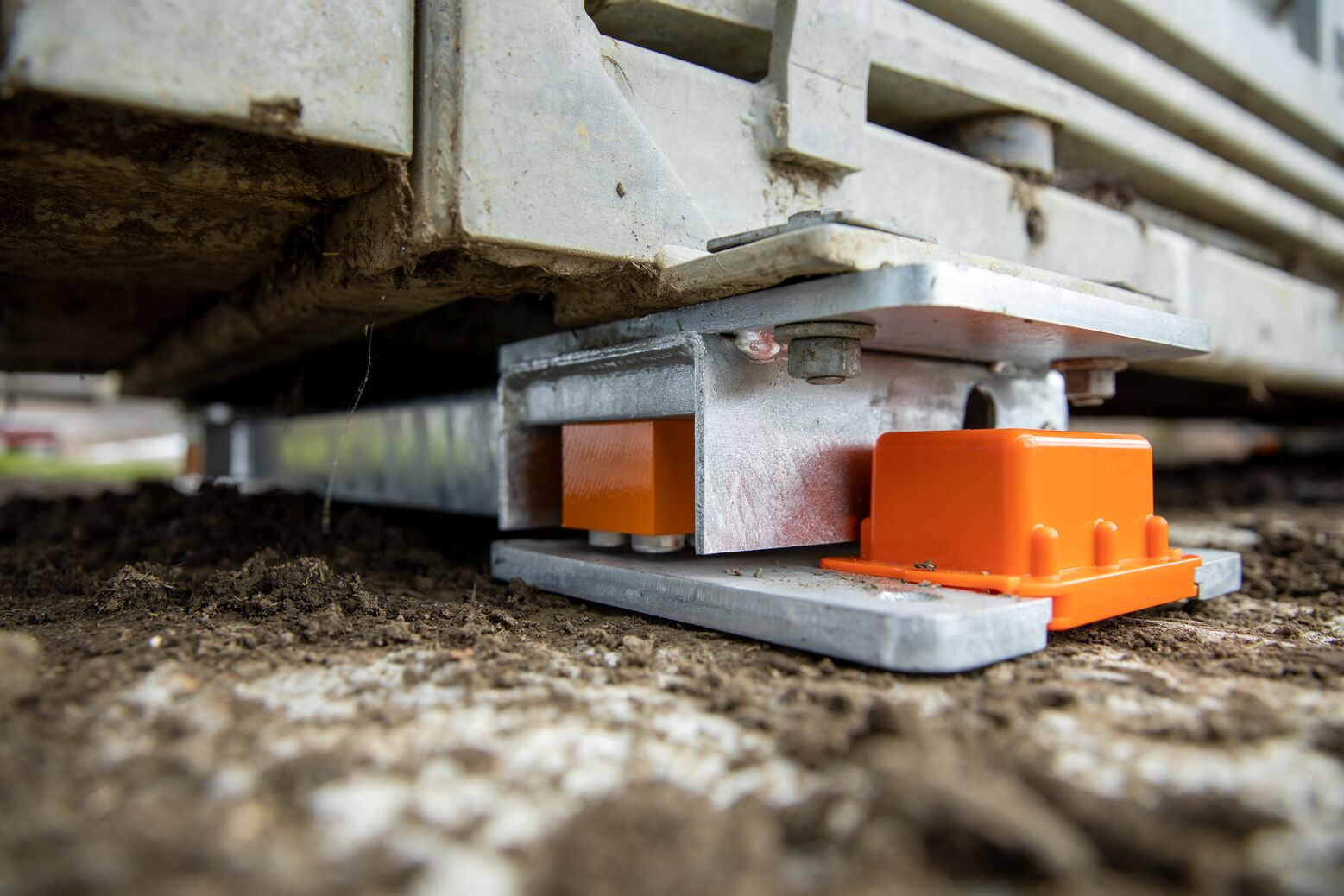 Cables crushed in gates, chewed by rodents or damaged by stock are a thing of the past with Gallagher's new Wireless Load Bars. This innovative new tool is providing farmers with a completely wireless solution for weighing animals. The Wireless Load Bars are the first of their kind in the market, eliminating the most common failure point of livestock weighing systems - their cables.
Gallagher Weighing and EID Product Manager Brian Rose says the Wireless Load Bars remove the need for cables and can also turn farmers' phones into a digital livestock weighing system.
"At Gallagher, we have always prided ourselves on developing products that are driven by farmer demand. And the Wireless Load Bars are no exception. Farmers told us they wanted load bars without the annoying cables, which often failed due damage caused by things outside their control. Many also said that the cables were a potential trip hazard. Farmers also told us they struggled with moving weighing platforms from farm to farm to weigh stock on different properties because the cables were an absolute nuisance," says Brian.
So, the Gallagher team got to work. They spent hundreds of hours perfecting the product's design and functionality to give farmers a tool that could add real value to their business and make their lives a whole lot easier. "Farmers are pretty savvy now with Bluetooth and Wireless EID readers. They asked us to get rid of the cables on our load bars, so we did!" says Brian. "Our biggest challenge was developing a product with battery power that could last the distance out in the field. We addressed that by incorporating a new low-power battery design, for careful power management. The result is a long-life battery that will last up to ten years before it needs replacing."
The Wireless Load Bars' clever design also means that when the battery needs to be replaced, the farmer is notified via their weigh scale or phone app, and it can simply be unclipped and a new one plugged in. The Wireless Load Bars form part of Gallagher's broader weighing and EID range. When coupled with Gallagher's Animal Performance mobile app, it gives farmers a digital herd weighing system in the palm of their hand.
"The Wireless Load Bars are a simple tool for farmers wanting hassle-free weighing and data transferred straight to their phones," says Brian. "They work well as an entry level tool for farmers on smaller blocks, but they can also be coupled with our Touch Screen Weigh Scales for a more complete professional weighing solution."
Market research has told Gallagher that in larger operations with big herds, farmers don't always want to have their phones sitting out in the yards. In that situation, farmers can use Gallagher's TW or TWR Weigh Scale range together with the Wireless Load Bars. They then transfer the data to Gallagher's Animal Performance web and mobile app at the end of a weighing session.
"Gallagher is an early developer of this technology, and we are excited about the benefits it will deliver to farmers," says Brian. "We know wireless and digital are the future of farming as our primary industries rely more and more on data to make timely and more informed decisions. At Gallagher, we call it 'precision farming' and we are committed to being a leader in that space."