Tag and register calves with the right gear to make NAIT easy
Sunday, 28 August, 2022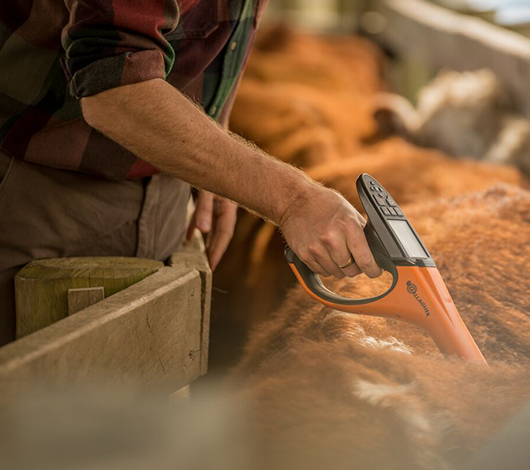 With calving underway for dairy farmers, Gallagher is encouraging them to tag every animal to make it easy to trace and manage animals in the National Animal Identification and Tracing (NAIT) system.

Gallagher Animal Management Territory Manager Mark Sheridan says as well as protecting our dairy sector from biosecurity risks like Foot and Mouth Disease, Mycoplasma Bovis and Tuberculosis, there are other benefits to tagging and registering calves.

"Farmers integrating EID technology alongside weighing into their systems can make some impressive gains, particularly when it comes to rearing calves.

"By recording data on every calf at each scanning, farmers can make data driven decisions about their feeding regime and spot any animal health issues early on. They can also identify which dairy beef calves are growing the fastest to achieve a premium quicker," says Mark.

"Many farmers I talk to still don't fully appreciate the importance of complying with NAIT. I often use COVID-19 tracking and tracing as an example of why it's so crucial.

"After having to track our own movements for months, it's now easier to understand why we have to track and trace our animals' movements as well, especially when we are buying and selling calves.

"It's a busy time of year. Make life easier for yourself by investing in the right gear for your farm system. Gallagher has the hardware and software solutions to make the process as hassle-free as possible."

NAIT is managed by OSPRI, whose Head of Traceability Kevin Forward was a guest on a recent Gallagher Power to Farm Podcast. He says many farmers still don't understand their obligations.

"Farmers should be registering their animals and tracking movements because it helps protect their farm, protect their livelihood, and it prepares us in the event of a disease outbreak.

"Without NAIT, the Mycoplasma Bovis outbreak, first discovered in New Zealand in 2017, would have been almost impossible to eradicate.

"If you're moving unrecorded animals, you could be spreading disease without even realising it," he says.

Although the NAIT system is digital, Kevin says OSPRI still receives a surprising number of paper records because connectivity in rural New Zealand is still major issue for many farmers. The aging farm workforce is also not as comfortable with the technology.

"That's why OSPRI is working with innovative technology partners like Gallagher. EID tag reading technology can make the process so much easier for farmers. And they also get the added gains of being able to accurately measure and manage their animals' productivity."

Kevin says the NAIT system helps protect farmers' herds, but also identifies how they can increase return on investment from their animals.

"Our research has shown that over 70 percent of farmers are prepared to pay a premium if they know the animals are fully traceable and they've got no disease risk associated with them.

"Farmers have a lot of money tied up in the data they have collected from their animals. There are opportunities for farmers if they can use that data to add value to their business," says Kevin.

With 98,808 farm locations registered around New Zealand, Kevin says OSPRI understands it cannot be in all places at once. His team is working with 12 regional partners, including Gallagher, to get the message out to farmers.

OSPRI is also making changes to improve NAIT, including the launch of MyOSPRI - a more user-friendly integrated animal health disease management traceability system.

"We want to make it easier for farmers, but also generate more value for them in the process," says Kevin. "That's where industry partnership with companies like Gallagher are key."

Click here for more information about fulfilling your NAIT obligations this calving.
Go back to Why Gallagher to find out more about us!