Gallagher harnesses data to navigate global challenges and deliver for customers
Wednesday, 24 August, 2022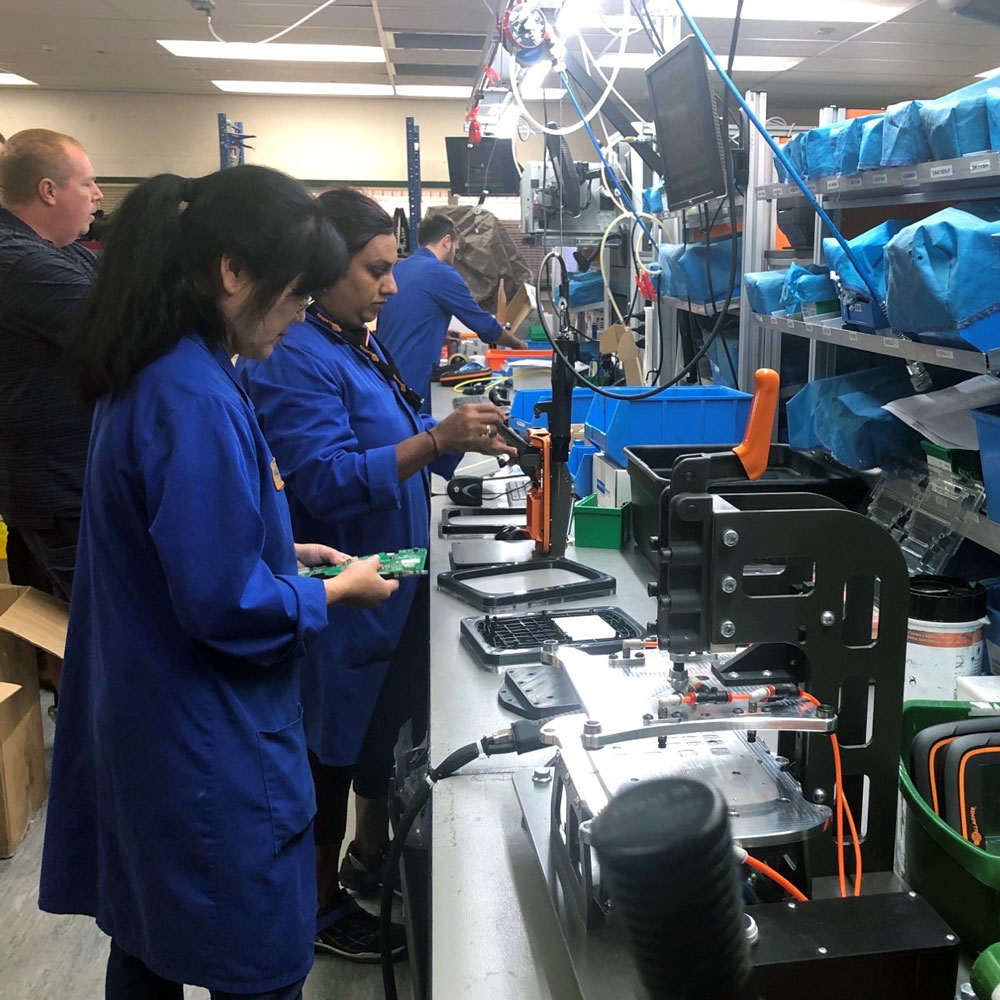 As international supply chains are squeezed and costs continue to rise, Gallagher has navigated the challenges using the same data-driven decision making it recommends to its farmer customers. Gallagher Animal Management GM (Chile and NZ) Darrell Jones says despite the challenges of the last two years, the company has never taken its eye off the ball when it comes to maintaining continuity of supply for its customers.
"Right from the start of the pandemic we have had a mitigation plan in place to safeguard the supply of materials we use to make our products. Our priority has always been to make sure fencing contractors and all our customers across New Zealand don't experience disruption to product supply," he says. "By protecting our business, we are also protecting theirs."
Using a data-driven approach has helped Gallagher understand which products its customers need and when they need them. This means the company can make sure it has the materials available to manufacture and supply those products on time every time. Darrell says Gallagher's global sales teams have been reforecasting almost weekly to ensure products with long lead-times are ordered early enough so they are in stock when customers need them.
"Using our data, we can see where the seasonal demands are from customers for specific products. By analysing this activity, along with looking at demand from our key accounts, we have clarity to better forecast our customers' needs," says Darrell.
The data has also thrown up some interesting trends. "We found increased demand for fencing products happening out of the traditional season. When we analysed it, we discovered the increased demand was during Covid lock downs. We expect farmers had family at home who could help with farm fencing maintenance," says Darrell
Demand has also been high for steel gates. In response, Gallagher locked in a year's supply of the zinc used to galvanize them at a set price. "We put plans in place to minimise the impact on retail pricing as much as we could," says Darrell. "We have also increased our inventory buffers to improve surety of supply to our customers."
Gallagher has also set anticipated freight times to 'worst case' by market to avoid any gaps in availability. Redirecting components from products for which there isn't as strong a demand, into its high-demand product lines has also been an effective strategy. "Close monitoring of the entire process allows us to make decisions like that from a position of knowledge, rather than using guesswork."
Gallagher's procurement team has also worked to source products in advance, including semi-conductors, which are used in almost every electrical product the company manufactures. "Our procurement team is working hard to secure a continuous supply to raw materials, and we are carrying higher stock levels than we have in the past." Gallagher's mitigation plan means it is constantly analysing every step of the business process. "It's an ever-changing landscape, but we're monitoring the data we generate almost daily and are keeping in close contact with rural resellers to ensure Gallagher remains the brand of choice for our customers. We want to deliver not only for them, but for all our end users."
Go back to Why Gallagher to find out more about us!