Gallagher gears up for next phase of global growth with leadership changes
Thursday, 20 May, 2021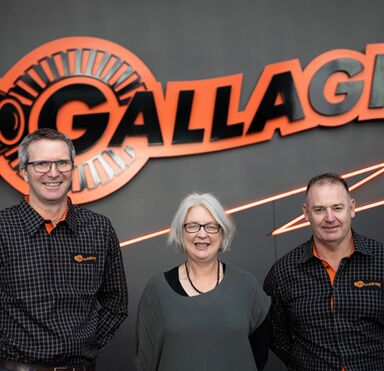 We are pleased to announce a number of leadership changes across Gallagher's Animal Management business to further accelerate our work to deliver smarter, simper solutions that make farm life easier and more profitable.
The announcement comes following the arrival of new Global General Manager for Animal Management Lisbeth Jacobs last month.
A new Global Operations Manager role focused on operational excellence across all markets will be led by current National Sales Manager (New Zealand) Daniel Loughnane.
Taking on the responsibility Daniel held for the New Zealand market will be Darrell Jones in his expanded role of General Manager Sales which also includes Asia and South America.
And in a role dedicated to developing the next generation of agricultural solutions will be current Business Development Manager, Sarah Adams, in the new role of Global Strategy & New Ventures Manager.
"The global demand for Gallagher solutions has never been stronger so these exciting changes have been put in place to not only meet that demand but to ensure we have a structure that supports future growth and makes things even better for customers and partners," says Lisbeth.
All of these people continue to be based at Gallagher's head office in Hamilton, New Zealand, and in their global roles will travel as Covid-19 allows. The changes take effect immediately and the roles form part of the Gallagher Animal Management leadership team, reporting to Lisbeth.