Sheep Overview
A short overview on how to drive continuous improvement on sheep farms using electric fencing and weighing and EID systems.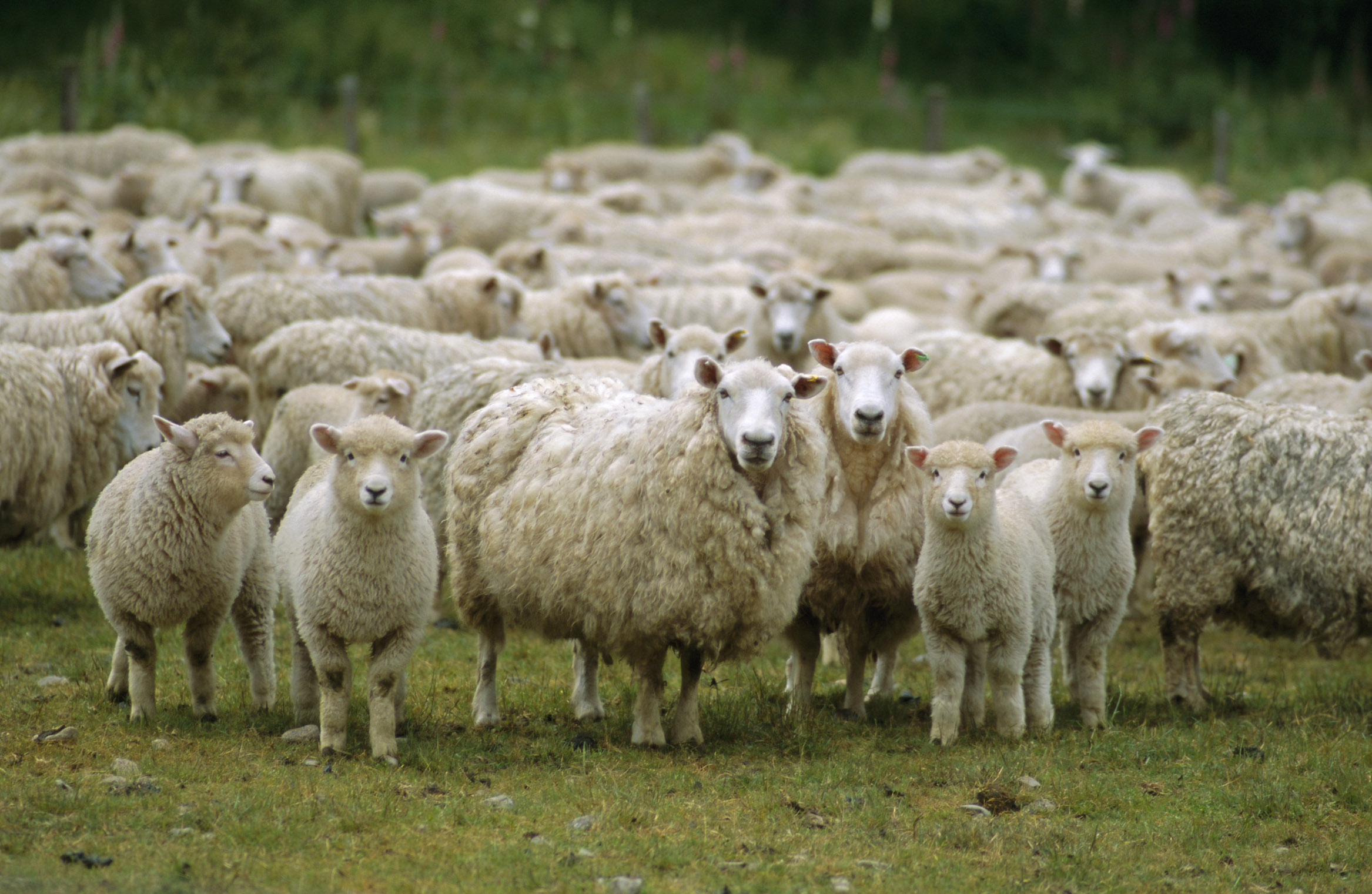 The sheer numbers involved in creating a profitable sheep flock mean that any aspect of the farming system needs to be as cost effective and efficient as possible. Below are some of the key areas that contribute to that success:


Feed Management
Just like cattle, sheep grazing systems also use electric fencing for providing the most cost effective method to feed stock. The solutions in place subdivide the land into a combination of long-life permanent electric fences and shorter term portable electric fencing.

The larger subdivisions work together with races or lanes in between them to enable farmers to more easily shift the animals around. The addition of the portable fencing to divide the larger permanent paddocks down further enables tighter pasture usage for example during winter. On farms where forage crops are being used to supplement available grass, temporary electric fencing is also the most cost effective approach to metering out this type of feed according to the feed management programme in place.


Water Management
Ensuring stock have enough water of sufficient quality and constant availability wherever they are grazing is critical to maintaining their health. It's an ongoing challenge to ensure that the peaks and troughs in demand throughout the season are catered for at all times.

Gallagher offers a solution that enables farmers to immediately and easily check storage levels from their home or farm office, making sure any problems such as leaks are caught in plenty of time to do something about them.
Sheep Breeders
Developing the breeding flock consistently over the long term is extremely important to the ongoing success of any commercial sheep breeding operation. Top of the list is to ensure lambing rates are maximised both in terms of number of ewes successfully conceiving and number of lambs being produced per ewe.
Ewes that struggle to get in-lamb at the right time, continually produce singles, have trouble lambing or subsequently mothering lambs effectively are candidates for replacement.

An Electronic ID system will accurately and quickly record the data and enable the necessary analysis to make these decisions as straight forward as possible.
Such a system requires a mobile reading and data capture device and an EID capable weigh scale system.


Finishers
Growing lambs to the right weights for sale or slaughter is dependent on a closely monitored weight tracking programme. Regular weighing ensures that stock can be drafted (sorted) into different groups (mobs) where preferential feeding can be provided for slower growers. With premium prices available at certain times, farmers who consistently achieve target weights at the desired time stand to benefit handsomely. Either way, frequently checking the weight gain progress enables far more accurate financial projections in terms of stock return on investment.


Crops as a feed source
Crops and other feeds are essential to supplement stock feed demand in times when there isn't enough available pasture. But these come at a high cost. Assessing whether and which supplementary food types are providing the greatest rate of return can only be accurately achieved through a regular weighing programme. It should be noted that the capital expense of investing in the necessary equipment is small compared to the cost of the feed and more importantly not selecting the best option for continued performance.
Keeping labour costs down
Labour efficiency on farm is another key driver of profitability. Modern sheep farms are producing more kilogrammes of meat with less labour. Automated animal handling enables fewer people to handler greater number of animals and reduces time animals are off pasture in the yards. Automatic weighing and drafting is becoming a vital resource for average to large sized sheep producers.
"...the most successful farming strategies are those that focus on the farm management dynamics that are within their control."