Setting herself lofty goals
Tuesday, 19 April, 2022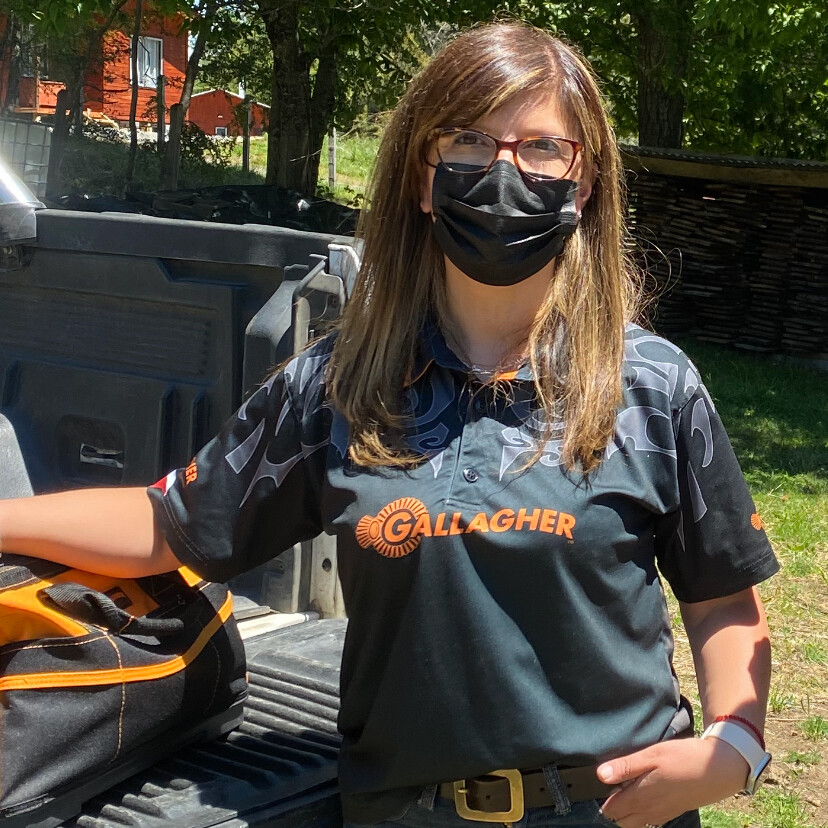 Gallagher Animal Management Technical Support Manager for Latin America Pilar Artigas likes to set herself lofty goals. The mother of two has been with Gallagher for nine years, starting out as the company's first ever female Territory Manager in Gallagher's global team. Her career journey hasn't always been straightforward, but she is passionate about the agricultural industry and helping Gallagher's Chilean customers get the best out of their farms.
Pilar started her career in agribusiness at the age of 19 working at Universidad Austral de Chile, a research university where she was involved in managing the dairy herds on the University's research farm. "It wasn't an easy time. I needed to work and I went to work on the farm. Eventually I had to send my two sons away to the city so they could go to school while I continued working. But I could see the opportunity in front of me and I went for it," says Pilar.
The University paid for Pilar's degree in Agronomy at the Instituto Professional Agrario Adolfo Matthei, while she continued to work for the organisation managing its 6,400 dairy cow operation. "I have always enjoyed agriculture and I learned so much during my time in that job. Particularly the challenges Chilean farmers face," says Pilar.
The research farm was eventually sold and Pilar moved on to work for Chilterra, a joint Chilean and New Zealand dairy farming enterprise. It was while working at Chilterra Pilar came across the Gallagher brand and came to understand the benefits its solutions were offering Chilean farmers. "A lot of what Gallagher offers is still quite new technology for Chilean farmers. Weighing and EID is still quite new here and the industry is only just starting to adopt it. Wireless technology and using the Cloud is all new and we are still lacking in a lot of basic technology infrastructure," says Pilar.
She says the Chilean market is vastly different to New Zealand with the weather, the landscapes and the distance between markets also posing major challenges. "We are the toe of the planet. Our distance from other countries and our limited technology is an issue. The market is very different to New Zealand and it can be challenging, but you must be passionate and embrace the technology that is available."
As a Territory Manger, Pillar had the opportunity to introduce Gallagher's animal management solutions to Chilean farmers and demonstrate how they could help them run more resilient and sustainable operations. Moving into Technical Support meant Pilar shifted her focus, but she still has clients that regularly call her with problems they want her help to solve. "It's one of the things I love about working for Gallagher, the contact with the customers and helping them solve their problems. I also love that we are part of one big global team," says Pilar.
"My day starts working with clients in Chile and by the afternoon and into the evening I am liaising with teams in New Zealand."
Learning English has been one of the biggest challenges for Pilar. But she continues to learn everything she can and seize every opportunity that comes her way. "You must be passionate about what you do and be committed to achieving your goals. I think I have done that throughout my career so far and Gallagher has certainly helped me achieve that."