Nurturing a lifelong passion for agriculture
Wednesday, 02 March, 2022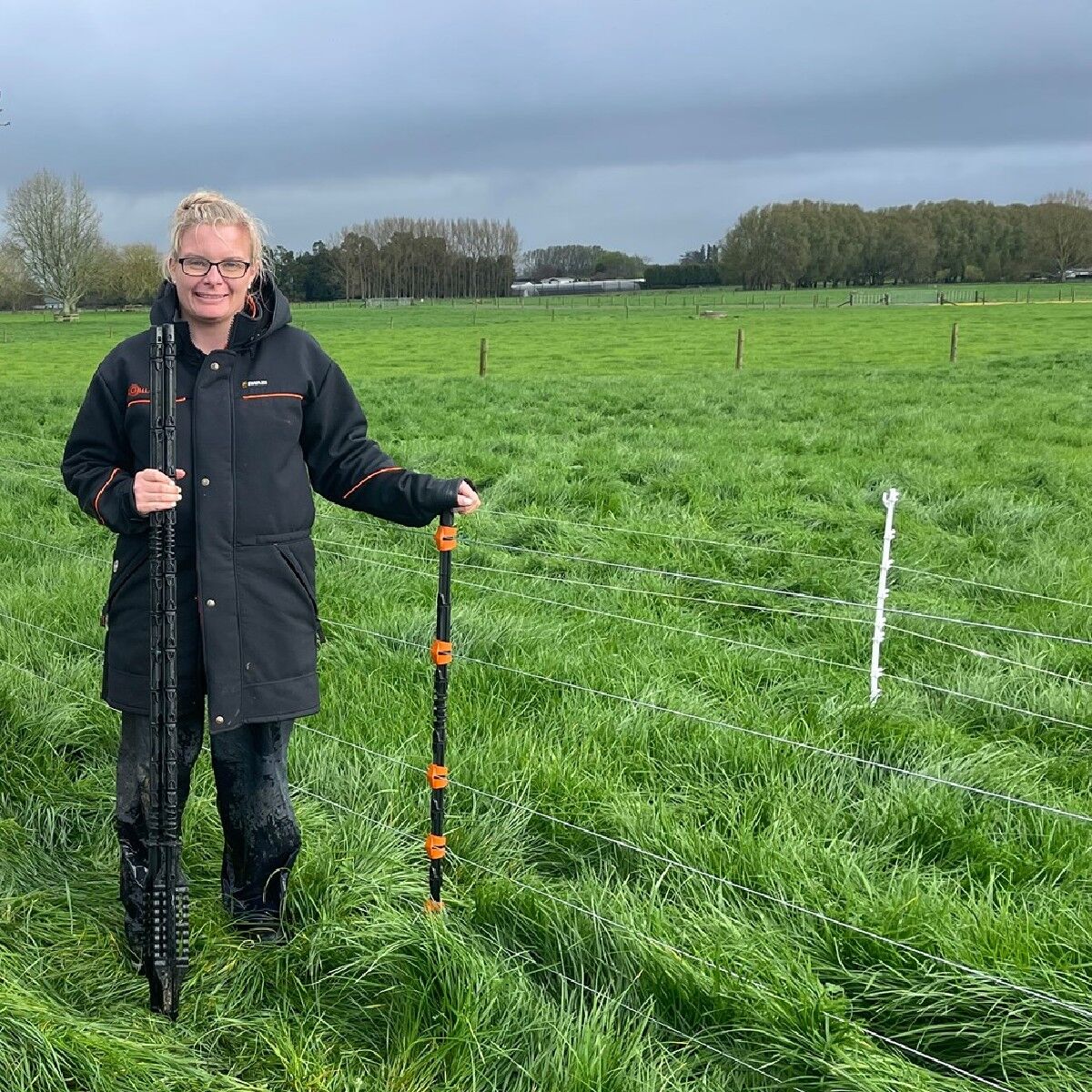 Georgia Davies (28) grew up on a small farm near Rangiora in Canterbury in New Zealand's South Island. Her parents had 60 acres, which she says was enough to "keep her rural".
During her intermediate years at school, Georgia had the opportunity to team up with breeders to show beef cattle. She took to it like a duck to water and won herself a trip to the Sydney Royal Show. It was here Georgia's journey into agriculture began.
Her love of rural life led her to Lincoln University in Christchurch where she earned a Bachelor of Agricultural Science.
Now she is proud to be Gallagher's only female Territory Manager and is looking after customers in the Manawatu region. Based in Dannevirke, Georgia and her husband Ben own a 10-hectare block and run Hereford stud cattle. It's the perfect set up to enable Georgia to indulge in her passion for horses, gardening and all things outdoors.
Georgia was looking for a new challenge when she came to Gallagher and is determined to make the role her own.
"I wanted to learn something new, and I was intrigued by Gallagher's innovation with product and technology," she says. "I was also impressed with the creative license they give their people. It's a big deal when a company lets you explore ideas, to find new ways to improve things."
During her studies, Georgia worked on sheep and beef properties in Central Otago. It was this experience, along with her time at Ballance Agri-Nutrients, that shaped her career.
"My focus used to be in dairy, but then I went through the intense sheep and beef training programme at Ballance," says Georgia. "For two years, sheep and beef were my life, but I'm lucky to now have a deep knowledge of both types of farm systems."
It's within these farming systems that Georgia believes she can make a difference.
"From the environmental side, the solution looks simple: the shorter the amount of time an animal is on the farm, the smaller its impact on the land," she says. "But condensing that timeframe only works for farmers if animals can be grown to target weight faster. That's where technology comes in, and in my new role with Gallagher, that's how I can help farmers."
Georgia is hopeful about the future of New Zealand farming.
"I'm encouraged by the technology already on the market and in the pipeline from innovative companies like Gallagher, and I'm excited to see where agriculture is heading. I want to be part of it, to improve the environment and help farmers make their businesses more profitable."