New Strainer Powers Simple Fence Solution
Monday, 10 April, 2017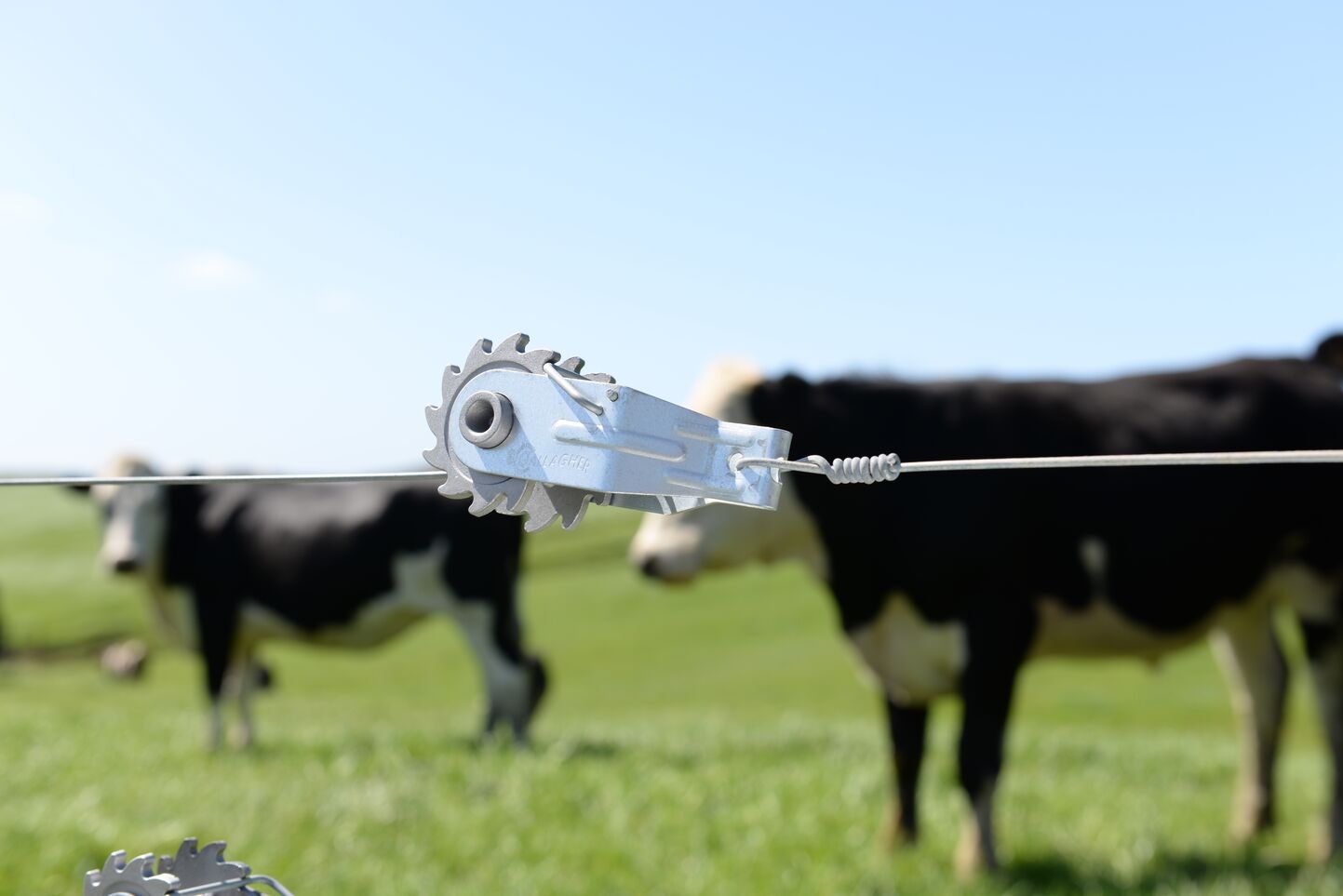 The humble insulated end strainer has been made more robust, easy to use and practical thanks to Gallagher's innovative, thoughtful design that adds years to a critical component of any fencing system.
The design of Gallagher's new insulated end strainer incorporates the ability to insulate, strain and connect the fence line all within the one component. It eliminates unnecessary joins, ensures optimal tension levels when straining, and increases insulation by 1.7 times over previous models.
Gallagher product manager Graham Johns says the Gallagher designers took a step back from the traditional insulator design, and took on board input from farmers and fencers who wanted a component that was simple to install, super strong and long lasting, with highly reliable insulation.
"What we developed was a patented design that includes a frame made of extremely strong glass reinforced nylon. This has vastly improved insulating ability over the previous material, by turning the entire body of the strainer into an insulator."
A key innovation in the end strainer's design is the integrated joint clamp that ensures a direct electrical connection, minimising external joint clamps and having to twist connecting wires to the fence line, a key area where shorts or disconnects can occur.
"Feedback from fencers on issues with poor electrical connection and arcing encouraged Gallagher design engineers to devise the new integrated power connection, tidying up the entire set up, making paralleling and power delivery a lot simpler."
A problem with insulated strainers having 10 tooth spools that either under or over tighten the wire has been eliminated, thanks to a heavier duty 12 tooth spool that can accommodate up to 4mm gauge fence wire.
Graham says for farmers in coastal areas, the insulated end strainer offers a robust solution in a corrosive environment.
"Even if you are not going to electrify the fence, the lower percentage of metal in the strainer's body make it an ideal answer to the impact of salt air."
That robustness is reinforced with the peace of mind its 10 year warranty provides, a standard feature of all Gallagher permanent fencing system components.