Gallagher Celebrates 80 Years of Sparking Possibilities
Tuesday, 22 January, 2019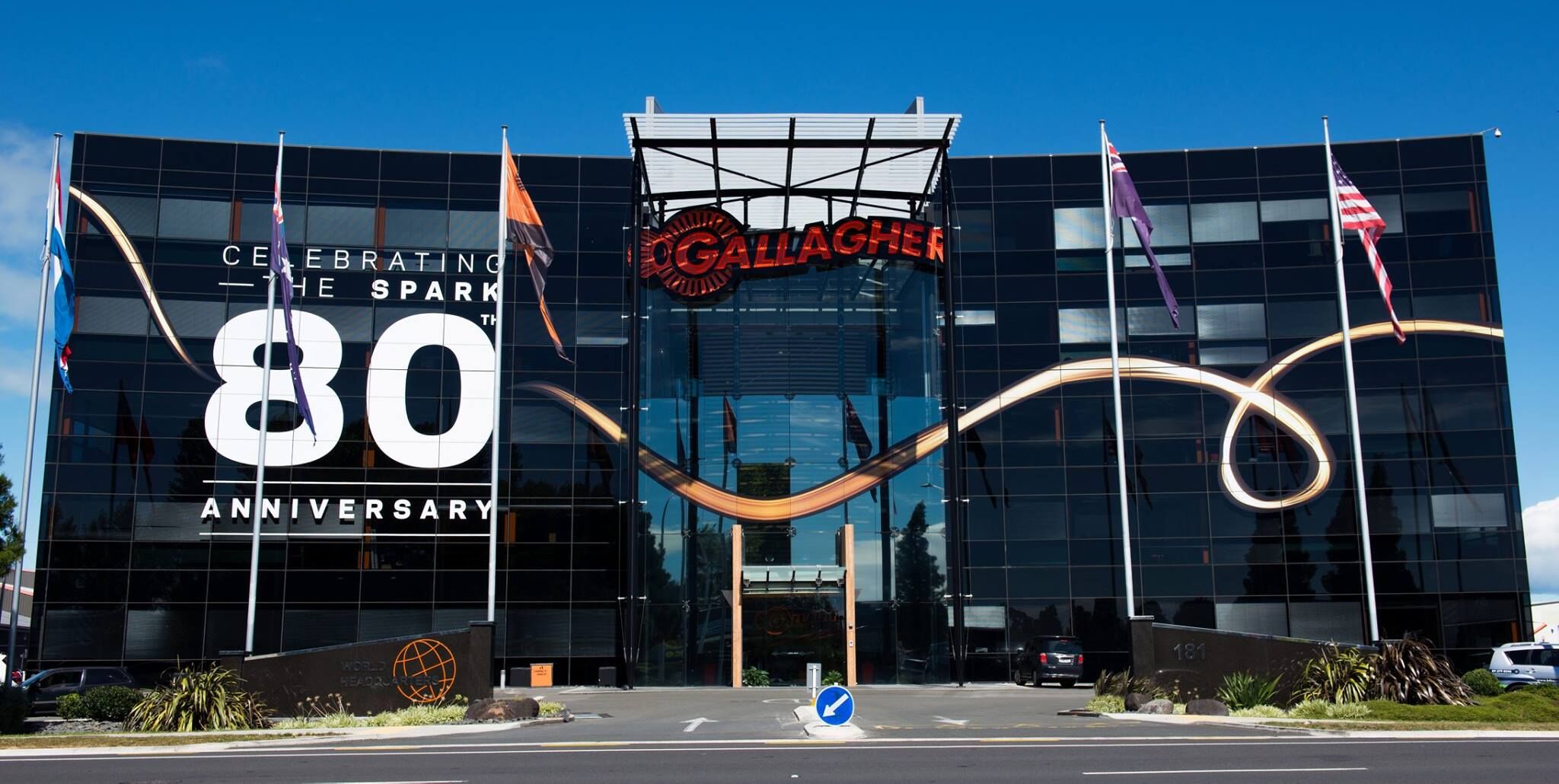 HAMILTON, NEW ZEALAND – Gallagher is celebrating its 80thanniversary as a leading technology company in the animal management, security and fuel systems industries.
The family owned and operated company was founded in 1938 by the late Bill Gallagher Senior and is headquartered in Hamilton, New Zealand.
Eighty years ago, Gallagher was a 10-person business which designed and delivered New Zealand's first electric fence solution. Today, the company is delivering world firsts through three business units and employs 1,100 people across a global network in ten countries.
To celebrate 80 years of connecting people with innovative solutions, Gallagher will hold a series of events for customers and employees throughout North America, Europe, Asia, South Africa, Australia and New Zealand.
"The innovative spirit of, my father, our founder Bill Gallagher Senior – who 80 years ago worked to solve our first problem – is alive in the generations of our people who continue to deliver previously unthought-of solutions," said Sir William Gallagher, CEO and Chairman, Gallagher.
"Each year, for 80 years, our customers have experienced continual increases in the power of Gallagher technology to transform their working lives. Our longevity is a credit to our employees, business partners and customers whose dedication to the brand are absolutely key to our success. As part of our anniversary we're looking forward to events throughout the year that will celebrate the strength of those partnerships built over decades."
A significant investment into the company's people will see employees from throughout New Zealand and their families join together with the Gallagher family for a milestone ceremony. The celebration will include food inspired by office locations across the globe, fun family activities and headline entertainment.
Around the world, additional Gallagher celebrations are well underway, including the following, among many others:
Kicking off the celebrations this month will be the installation of a giant 'spark' graphic on Gallagher's head office in Hamilton, New Zealand
Worldwide anniversary product initiatives for customers
An official gala dinner at the Gallagher residence in Hamilton, New Zealand for a number of key customers, suppliers and business community members
Sponsorship of additional organisations as a thank you to the communities where Gallagher operates.
To further mark the milestone, Gallagher moments will be captured in a commemorative digital format, to be published at the end of the year, as a reflection of the brand's presence over the past 80 years. The digital book will be available to view online at gallagher.com and Gallagher's customers and business partners are invited to contribute heritage archives via eighty@gallagher.com.
"We've achieved a lot in the past 80 years but we are just getting started," Gallagher added.