Rebalancing responsibilities on the home front
Monday, 21 March, 2022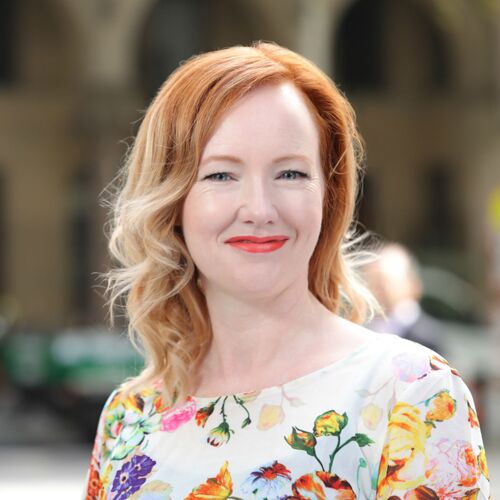 The emergence of COVID-19 has led to a rebalancing of responsibilities on the home front for Adelaide-based mother of three Katherine Morgan.
Katherine (43) is Software Engineering Manager for Gallagher's game-changing virtual fencing system eShepherd. She says in her experience, the pandemic has created more opportunities for fathers to help with things like school drop off and pick up and running the home, which in many cases had traditionally been taken on by mothers.
"I think when fathers were committed to 9 to 5 in the office it was difficult for them to help out at home and with the kids. But over the last two years as we have faced lockdowns and more working from home, I have witnessed a lovely shift and rebalancing of domestic work."
It's a trend Katherine hopes continues.
"It's great to see and I think it will provide women with more opportunities to progress their careers."
Smashing life as a working mum
Engineering and technology have been the focus of Katherine's career. As an industry that traditionally attracts men, it wasn't unusual for Katherine to be the only woman in in the room. It's not something she ever gave a second thought until she had children.
"For the first half of my career, the fact that my colleagues were predominantly men wasn't even on my radar. But when I became a working mother, I realised how challenging it is to juggle the extra responsibility and taking time out from my career to have children.
"I wouldn't change a thing. I have a happy healthy family for which I am extremely grateful. But I am a big supporter of giving women acknowledgement for the sacrifices we make to have families. I am fortunate that Gallagher does that, such as celebrating International Women's Day."
A love of automation
Katherine joined Gallagher a year ago after the company acquired eShepherd from Agersens, a leading Australian-based developer in virtual fencing technology.
She had been working for Agersens for two-and-a-half years before the acquisition, drawing on her geospatial skills and experience working on IOT applications to help build the virtual fencing technology platform. Her passion for the product has helped her fulfil her love of automation and application building.
The GPS-enabled neckbands created by Katherine and her team will revolutionise pastoral livestock operations around the world, helping farmers meet environmental regulations and saving them millions of dollars on traditional fencing.
eShepherd allows graziers to control the location and movement of cattle using a web application and an intelligent, solar-powered neckband connected to the internet via a base station. Testing, through a beta trial programme in Australia and New Zealand, shows the technology is proving effective in rotational grazing and the protection of riparian zones.
"It's a great product and we're super proud of the benefits this technology offers farmers on so many levels," says Katherine. "It's all about automation. It makes life easier for farmers and gives them reliable data to make better decisions to help them maximise productivity. It also ticks the boxes from an environmental and animal welfare perspective."
Katherine says Gallagher has given the eShepherd team a very warm welcome.
"I am impressed with the way the company cares for its people and values flexible working. I'm grateful that Gallagher has given me the flexibility to manage my Melbourne-based team remotely from Adelaide so I can stay close to my family."
Following in her dad's footsteps
While Katherine never thought her career would lead her into agribusiness, she reckons it's the perfect fit for her and her skillset.
Maths and science were subjects she always found easy at school. Growing up, her father was an engineer in the Australian mining industry, so it made sense that Katherine followed in his footsteps.
When she started studying engineering 20 years ago, Katherine was only one of about five women in a class of 100 men. She viewed it as an opportunity for her to make her mark.
"I'm pleased that we live in an era where gender is not an issue. If anything, it was an advantage for me because I was able to shine and it meant I could stand out from the crowd," says Katherine.
"I love what I do. At any point I could have changed careers, but I found I had a natural affinity for seeing problems and solving them. In a nutshell, that's what engineers do. Perhaps that's why I feel right at home with the Gallagher team."
Letting her talent shine
Katherine's advice for other young women is simple.
"It's what I always tell my three daughters. You just need to do your best work and let your talent shine. The rest will follow."
She believes following your passion and knowing your strengths is also important.
"We are often our own worst critics. We need to remember to celebrate the wins along the way. I feel very fortunate to have ended up with the team I have at Gallagher."