Out of the box thinking diverts plastic from landfill
Tuesday, 04 May, 2021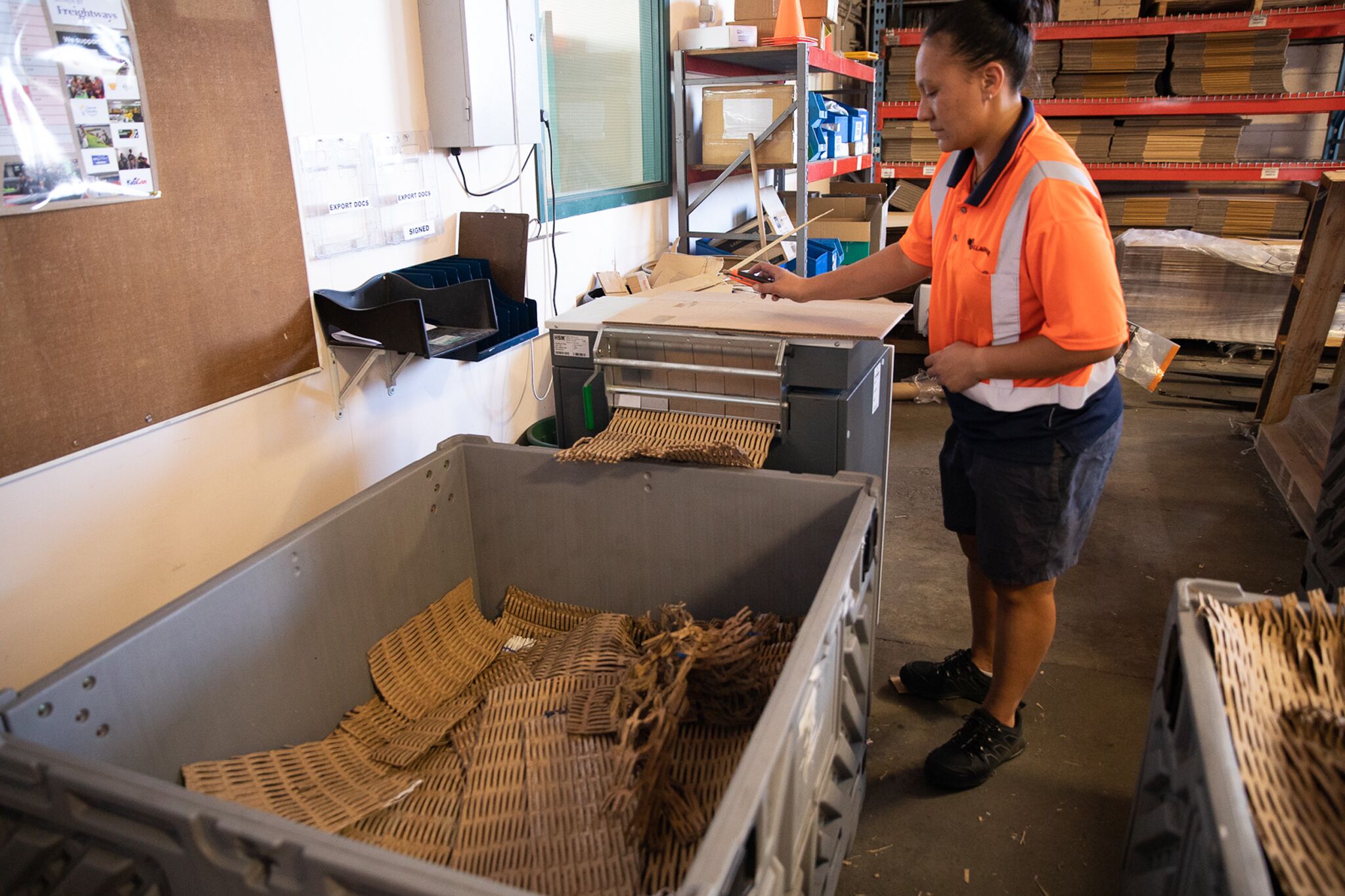 Gallagher is diverting more than 700kgs of single-use plastic from landfill per year by using cardboard waste to safely package its animal management products.
Gallagher Logistics Manager Rick Scandlyn looks after all the company's domestic and international dispatch. He says products were historically packed with non-biodegradable plastic air pillows or polystyrene nuggets to ensure they arrived at their destination safely.
"We knew there had to be a better way, so we went in search of more environmentally friendly alternatives. About a year ago, we invested in a cardboard shredder at our Hamilton distribution centre as part of our efforts to find innovative ways to reduce plastic use across our entire business," he says.
"Instead of plastic, we now use cardboard bi-products from our manufacturing operations and shred them into pieces suitable for packaging and filling. We have an endless supply of reusable packaging! I love that we're recycling cardboard cartons we would otherwise be discarding. We're reusing packaging that comes out of the supply chain anyway. It's a no brainer."
Rick says the cost savings from not buying in plastic packaging means the shredder will pay for itself in just over 2 years.
"We're not only cutting costs, but the cardboard does a great job of protecting our products to ensure they reach our customers in perfect condition."
The project has been a huge success, with Gallagher receiving great feedback from its rural dealer partners and farmer customers, who are themselves coming under increasing pressure to reduce their environmental footprint.
"Two weeks after making the switch, we received videos from our dealers telling us how well the new packaging had been received by their customers. Our dealers are also reusing the packaging in their own way to get their products out the door as well."
Gallagher is in the process of installing a cardboard shredder at its warehouse in Dunedin, with a view to rolling out more across its full distribution network. "The spotlight is on our agriculture industry to do things in a more sustainable way, so we all need to play our part," says Rick. "It feels pretty good to know we are making a difference and doing our bit for the environment. But it's about continuous improvement, so we're already working on what's next."