Gallagher: Keeping it in the family
Friday, 17 September, 2021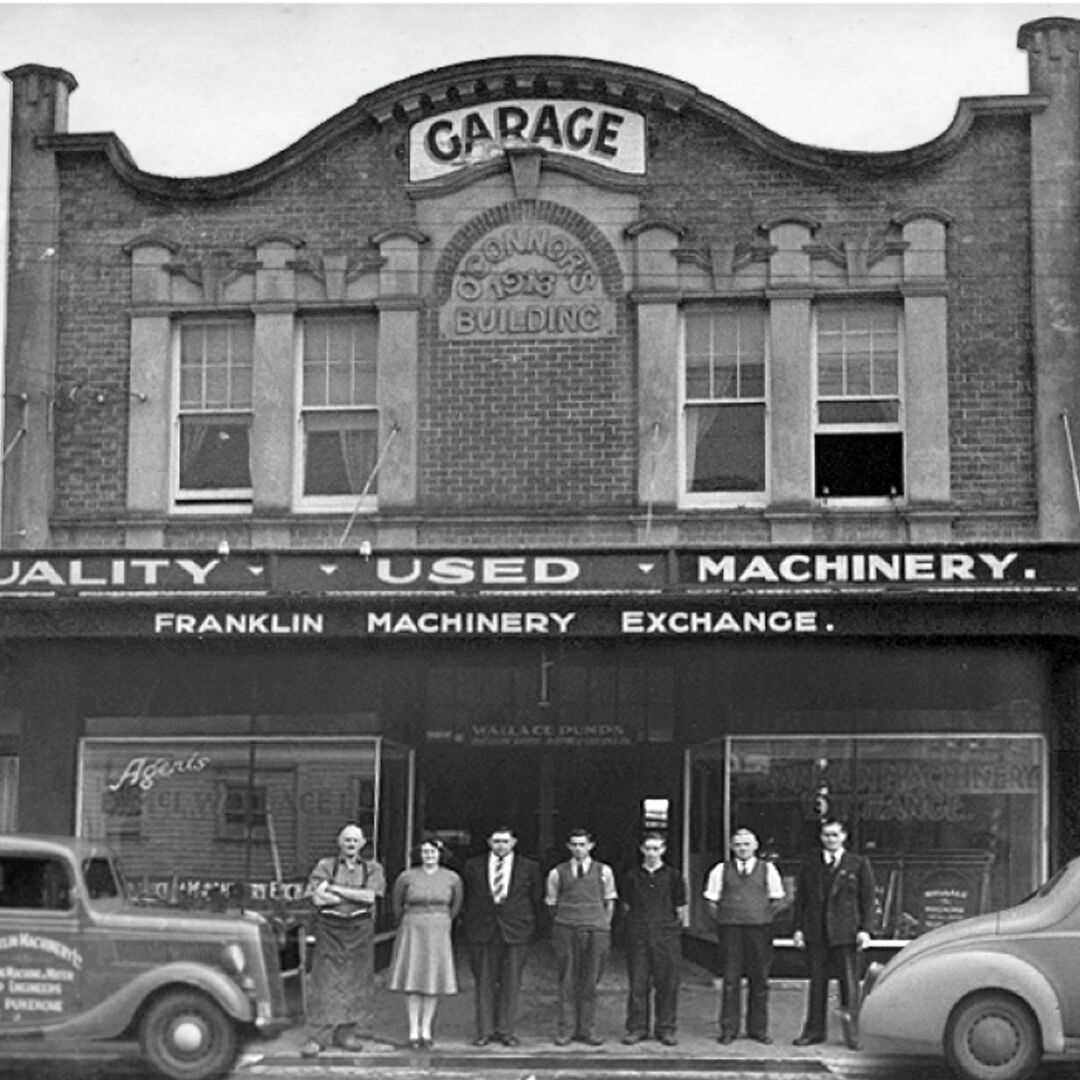 Ian Richards, based at our galvanizing plant in Pukekohe, New Zealand, is a living testament of pure dedication to a family business.
Ian has been a part of Gallagher for 29 years and takes us on a journey on his grandfather's business, Franklin Machinery, before and after Gallagher purchased it in 1994.
Franklin Machinery began in the 1940s, when Ian's grandfather, Jack (John) Richards, started taking secondhand machinery and rebuilding it.
Ian's dad, John, took Franklin Machinery over the day to day running of the business completely in 1971. Prior to that time, John was very much involved in the company development from the early sixties. Some of his projects was helping start the zinc electro-plating and the hot dip galvanizing plant.
John was the one who purchased the land at Subway Road against his father's wishes, around 1970, to build the new factory. This was the start of the move of the manufacturing from the top of the main street to Subway Road.
While he was not involved in running the company once Gallagher purchased it in 1994, he still showed a lot of interested in how the company was going he would often visit the site, right up until he became ill in 2001.
By the time the Gallagher purchased Franklin Machinery all the current manufacturing buildings including the zinc electro-plating plant and hot dip galvanizing plant were operating from the Subway Road site.
The galvanizing plant was moved first to Subway Road in the mid-70s, and for a time both the site on the main road and the new site's galvanizing equipment were both running. The site where they are today was a paddock where Ian rode horses as a child before his dad bought it.
After having almost four decades under his belt, it's safe to say Ian has lived and breathed what was once Franklin Machinery and now a proud Gallagher entity.
Before officially working at Franklin Machinery, Ian did his apprenticeship at Fisher + Paykel as a tool maker.
Then Ian joined the family business in 1982 in a role in the engineering and tool room. But it wasn't new to him; it's in his blood, as he'd worked in the factory after school and in the school holidays as a kid.
"I used to go into the factory with my father and he'd give me a bit of steel and I'd just make sparks on the linisher for a bit of fun while dad was working in the factory."
In the late 80s, Ian became the tool room foreman, and when Gallagher bought Franklin Machinery and kept on most of the staff is when Ian became involved in the management side of things.
He admits the thought of dealing and managing people and not machinery was "petrifying" at the time, but the proof in in the pudding nearly and three decades later than Ian is pretty good at what he does, both on the management side of things and being hands on.
And though a near 40-year stint (39 in the family business, and 29 under Gallagher) may be plenty for some people, Ian says he enjoys it far too much to leave.
"It's a part of my family still. There's a lot of my father's history here and I just really enjoy doing what I'm doing."
"There's a strong engineering focus at Gallagher and that resonates well with me."
Though he is based in Pukekohe, south of Auckland and just over an hour away from Headquarters in Hamilton, he finds it easy to maintain relationships with those based at head office.
While what he does comes natural now, when Gallagher got involved with Franklin Machinery Ian says he certainly felt well and truly outside my comfort zone and change has just been a part of the process from then on.
"Gallagher doesn't sit still, which is good, and I've seen a lot of changes. It's such a progressive company it just lends nicely with what we do up here."