New freshwater regulations fuel beef farmer interest in eShepherd™
Monday, 12 June, 2023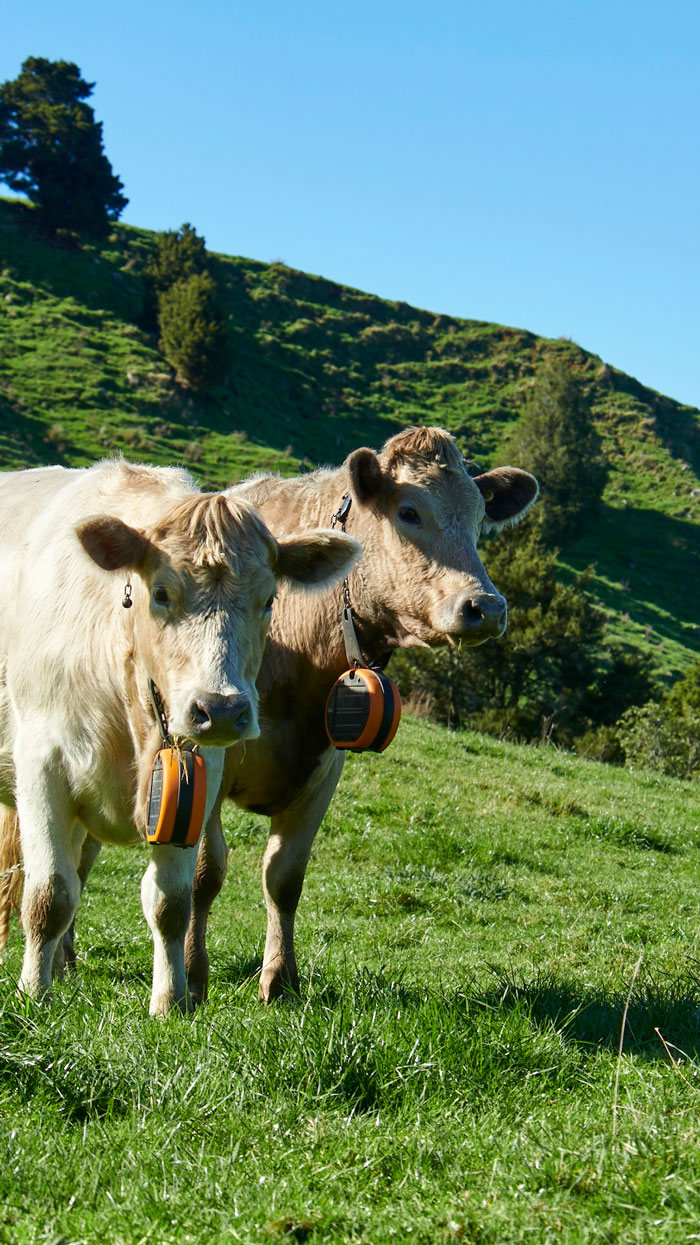 The cost of permanently excluding animals from waterways and protected areas is fuelling beef farmers' interest in virtual fencing as they look for innovative solutions to comply with environmental regulations. The insights were garnered from research carried out by Gallagher as part of its farmer-led product development process to bring its New Zealand-made virtual fencing solution, eShepherd™ to the market.
New freshwater regulations from Government mean that by 01 July 2025, all lakes, wetlands, and waterways wider than one meter will need to be fenced. And that is no small feat. "The new rules pose a unique challenge for New Zealand beef farmers who are often managing remote and vast areas of land interlaced by multiple hard-to-fence waterways," says Gallagher GM Global Strategy & New Ventures Sarah Adams.
"It could cost some of them millions of dollars in traditional fencing. With rising fencing costs, skills shortages and long lead times for fencing materials, they are desperately looking for alternative solutions that can save them time and money long term. This is a significant challenge that virtual fencing can help farmers tackle."
The new waterway exclusion rules will be managed by New Zealand's 11 regional councils. Gallagher has presented eShepherd to a number of the regional authorities for consideration as a viable solution. "We will be working with some of these authorities on proof-of-concept trials over the coming months," says Sarah.
As well as a viable solution for waterway exclusion, eShepherd can help farmers implement a grazing regime that promotes the health of their land and pasture. "eShepherd gives farmers the ability to implement flexible and adaptable grazing patterns, which can improve the productivity of their soil, pastures, and animals," says Sarah. "It also means they can move livestock away from nutrient loading areas and hold them on areas of less palatable pasture to clean up and improve soil fertility."
Removing physical barriers to animal migration paths can also help an areas biodiversity flourish – a huge benefit of eShepherd over physical fence. "A physical fence may contain livestock, but limits the migratory movement of wildlife," says Sarah. "eShepherd allows livestock to graze a contained area without putting up a barrier that interferes with wild animals that need to pass through."
As our climate changes and natural disasters become more common place, eShepherd could also help prevent stock loss and injury when disaster strikes. "Physical fencing infrastructure constrains livestock from moving to safety, carries a high cost to recover, and requires human presence in dangerous scenarios to manage," says Sarah. "With eShepherd, farmers can quickly locate and move livestock away from environmental dangers such as flooding, wildfire and other natural disasters."
It also enables farmers to reinstate livestock containment quickly. Virtual fences can be reactivated, and livestock controlled immediately, removing the need for costly and labour-intensive reinstatement of physical fences. Allowing you to focus on recovering from the environmental event.
Farmers interested in learning more or wanting to submit an enquiry can register here.