Benefits of weighing your livestock
Tuesday, 11 January, 2022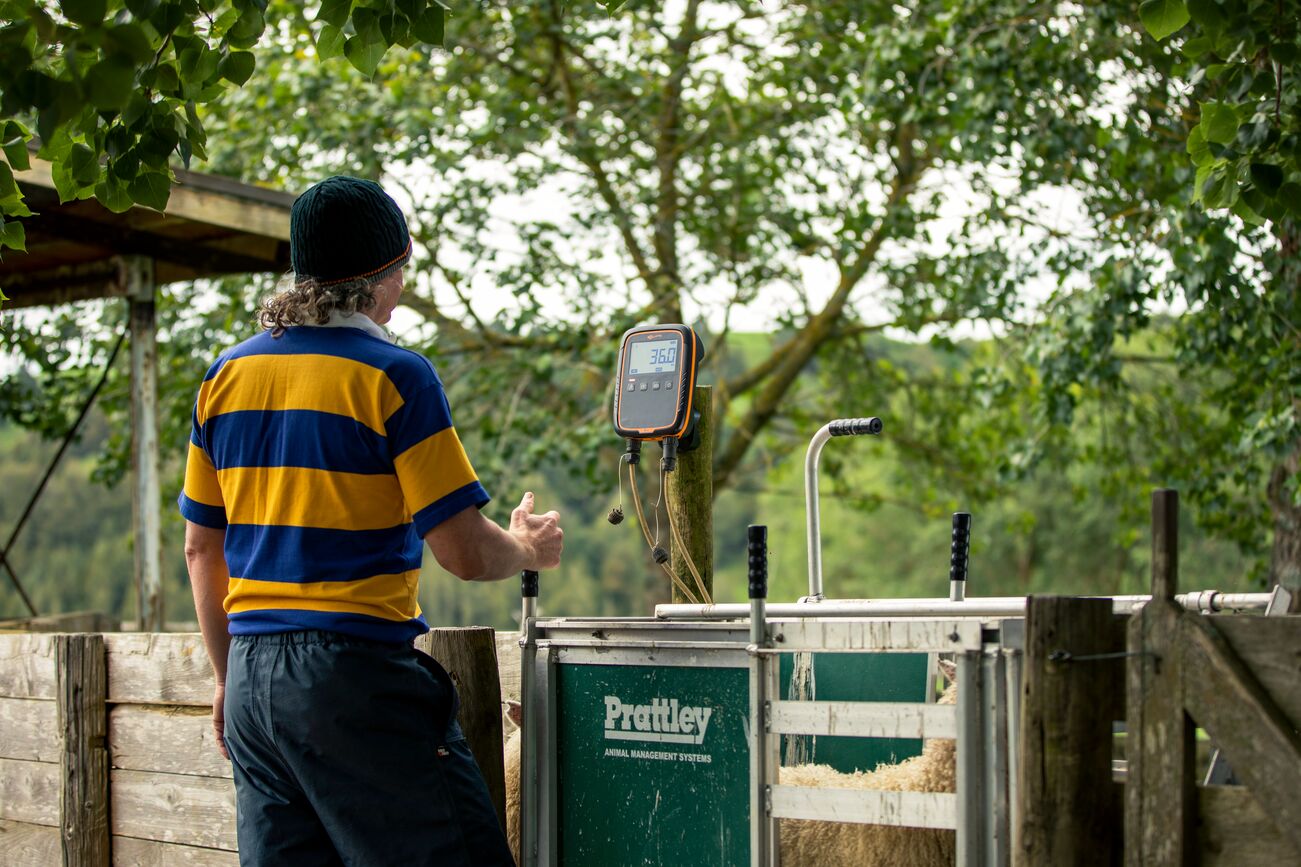 Weighing livestock is a fundamental part of managing and monitoring your animals, whether you have 5 or 500 animals. Our Product Manager for Weighing and EID, Brian Rose, explains the benefits of weighing and how to start in his latest blog.
Accurately weighing your animals not only helps you monitor health and performance, but it also provides you with a powerful tool for making decisions. If you weigh your animals and some of them have lost weight, they could be unwell. Knowing the animal's weight helps you administer the right dose of treatment. If you under-dose, it will be ineffective. Treatments are expensive so if you over-dose, it's money down the drain.
Weighing gives you better visibility of how your animals are tracking. If you're watching the market, you can monitor your stocks weight over time and work out how long they will take to reach an ideal weight ready for sale.
Weighing your stock is also a great way to measure the effectiveness of different feeding regimes. The information can help you make decisions about whether to invest in feed or not and what will give you the best return. Similarly, if feed is getting short, regular weighing will highlight if buying in extra feed is required.
Monitoring the condition of your livestock is also crucial when it comes to mating. If your animals are not an optimal weight, it can affect conception rates, which has implications for production down the track and can cause calving issues.
So what do you need to start weighing your livestock?
Buying weighing equipment doesn't need to be expensive but you do want something that is robust and easy to use. First, you need some load bars. Load bars are used for weighing livestock when used in conjunction with a weighing platform. Install them on a flat, hard surface, bolt them down and you are ready to go. Once you have these in place you can connect the cables to a compatible weigh scale. Easy!
The new Gallagher entry-level W-0 Weigh Scale, for example, is a simple plug and play scale – You just plug in the load bars, the animal walks up onto platform and the weight appears on screen. Write the weight down and then make the necessary decisions from there.
To make it even easier our range of weigh scales connect to a mobile app making it easy to record and view livestock weights and data from anywhere at any time on multiple devices, including your phone, tablet or computer.
As you're just starting out on your weighing journey you want something simple so as to not overwhelm yourself with huge amounts of data. Using the W-0 with the Gallagher Performance App for example, will allow you to record weights and view from anywhere.
For more information on your 'weigh-in' to managing livestock performance click the button below.
Contact us
Read more about livestock weighing