Gallagher, beyond Animal Management
Thursday, 07 July, 2022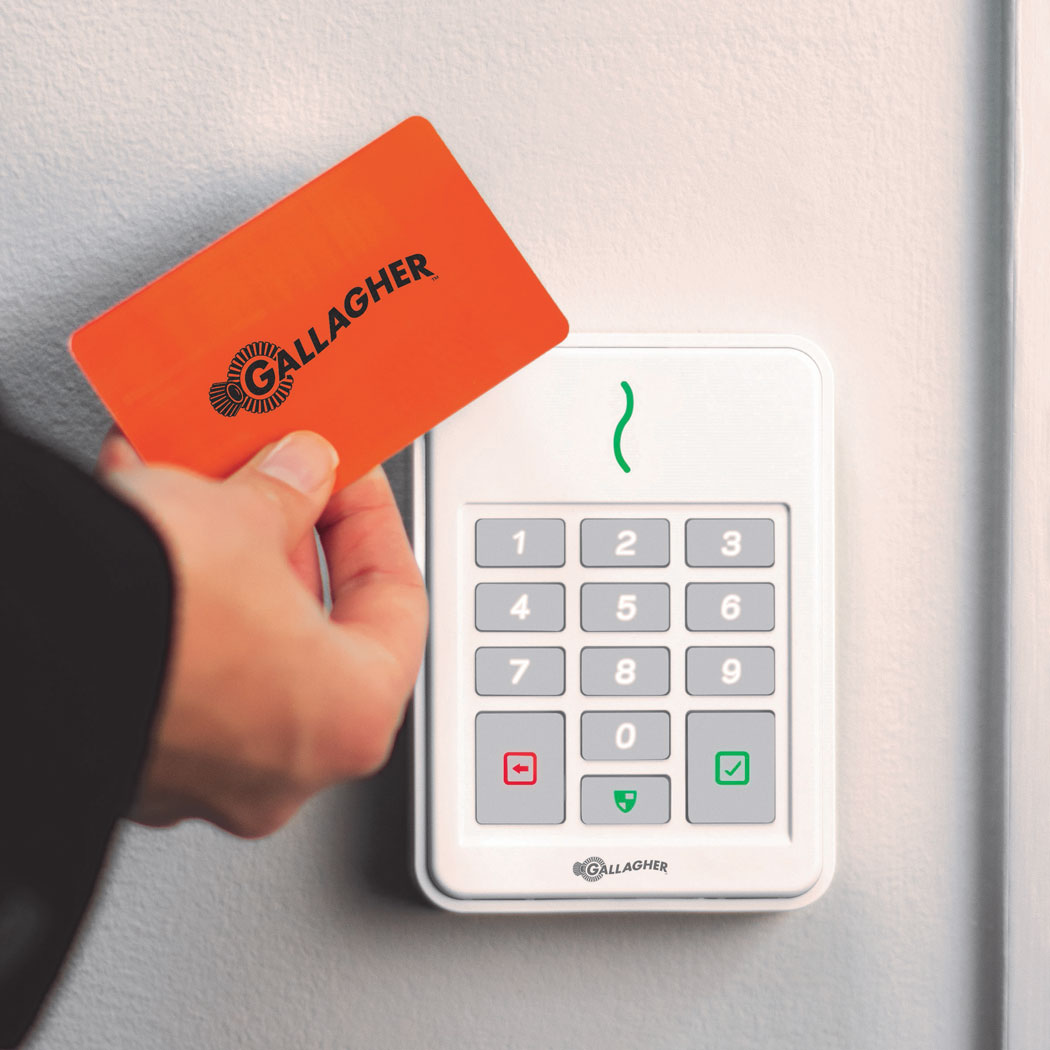 The Gallagher Story:
The Gallagher story is one that we know and love – it's one that illuminates Gallagher Animal Management's DNA of innovation that still fuels us to this day...
It all began over 80 years ago when a horse named Joe had taken too much of a liking to using the family car as a scratching post. To solve this unique problem, owner Bill Gallagher Sr devised an electrical circuit that delivered a small shock whenever the horse would rock the vehicle, which quickly solved the problem and sparked the idea for electric fencing. That was in the early 1930s. By the end of the decade, Bill had built his first electric fence and had made a long-term commitment to building a great business that redefined what's possible for its customers – Gallagher.
However, the innovation story didn't stop there; some might even say that it was just the beginning!
Beyond Animal Management - The rise of Gallagher Security
For many years Gallagher honed skills and developed products that helped farmers to run their business and manage their livestock more efficiently, and today our market-leading solutions are used in countries all over the world backed by a team of locally based Gallagher specialists.
But did you know that under the Gallagher Group we're also trusted to protect sensitive sites around the globe - prisons to palaces, universities to technology parks, government buildings to global businesses and small enterprises alike. The Gallagher Security team offers customers some of the most respected end-to-end security solutions. So today, we're going beyond the farm fence to find out more about the evolution of Gallagher Security…
It was a natural progression when in 1988 the team at Gallagher identified the enormous potential for monitored pulse electric fencing to also be a world leading perimeter security solution. With the benefit of so much time and experience building and developing the product, Gallagher was able to step into the perimeter security market with confidence and immediate impact. In the years since, Gallagher Security has become a leading provider of curb to core business, people, and site management security solutions in more than 130 countries around the world.
Delivering proactive security solutions
Gallagher Animal Management and Gallagher Security share the same purpose, to protect what matters most, and the same set of values and DNA, so it's no surprise that Gallagher Security constantly innovate and adapt their solutions to meet the ever-changing needs of our customers' security. Gallagher's security solutions are fully authenticated and encrypted to meet all the key global standards. It's the same level of detail and quality that you have come to expect from our farm-focused solutions!
Taking the time to truly understand customer needs, Gallagher security specialists look for tailored ways that Gallagher technology can enhance customers security, create business efficiencies, and deliver cost-savings. From product design to ongoing training our teams are committed to building collaborative partnerships to ensure every business gets the right solution and the best support.
In fact, the farming community don't only make use of the Gallagher Animal Management suite of products, Security's Cloud-based security solution for small and medium business can be utilised by farmers who want to take control of security on the properties from anywhere, at any time, all from the SMB smartphone app.
DNA inspired by innovation
What differentiates Gallagher from other players is our strong commitment to research and development. Each year Gallagher re-invests at least 15 percent of our revenue back into research and development across the business.
This commitment to research and development ensures that Gallagher's customers, critical infrastructure or not, have peace of mind knowing that their security solution is designed and tested by a responsible, government-approved manufacturer.
Going back to our roots in fencing, Gallagher is a world leader with certification as a truly unified access, intrusion, and perimeter platform provider and has been awarded numerous international design and innovation awards over the years.
Gallagher's customer commitment
The long-term commitment that Bill Gallagher Senior, made nearly 85 years ago, to design solutions that allow customers to do things they never thought possible, is still the founding principle on which the company stands today.
United under a single Gallagher brand, both the Animal Management and Security business units are aligned to a core philosophy, to protect what matters most for our customers.