Containing escape artists with Gallagher's pet fence solution
Monday, 31 October, 2022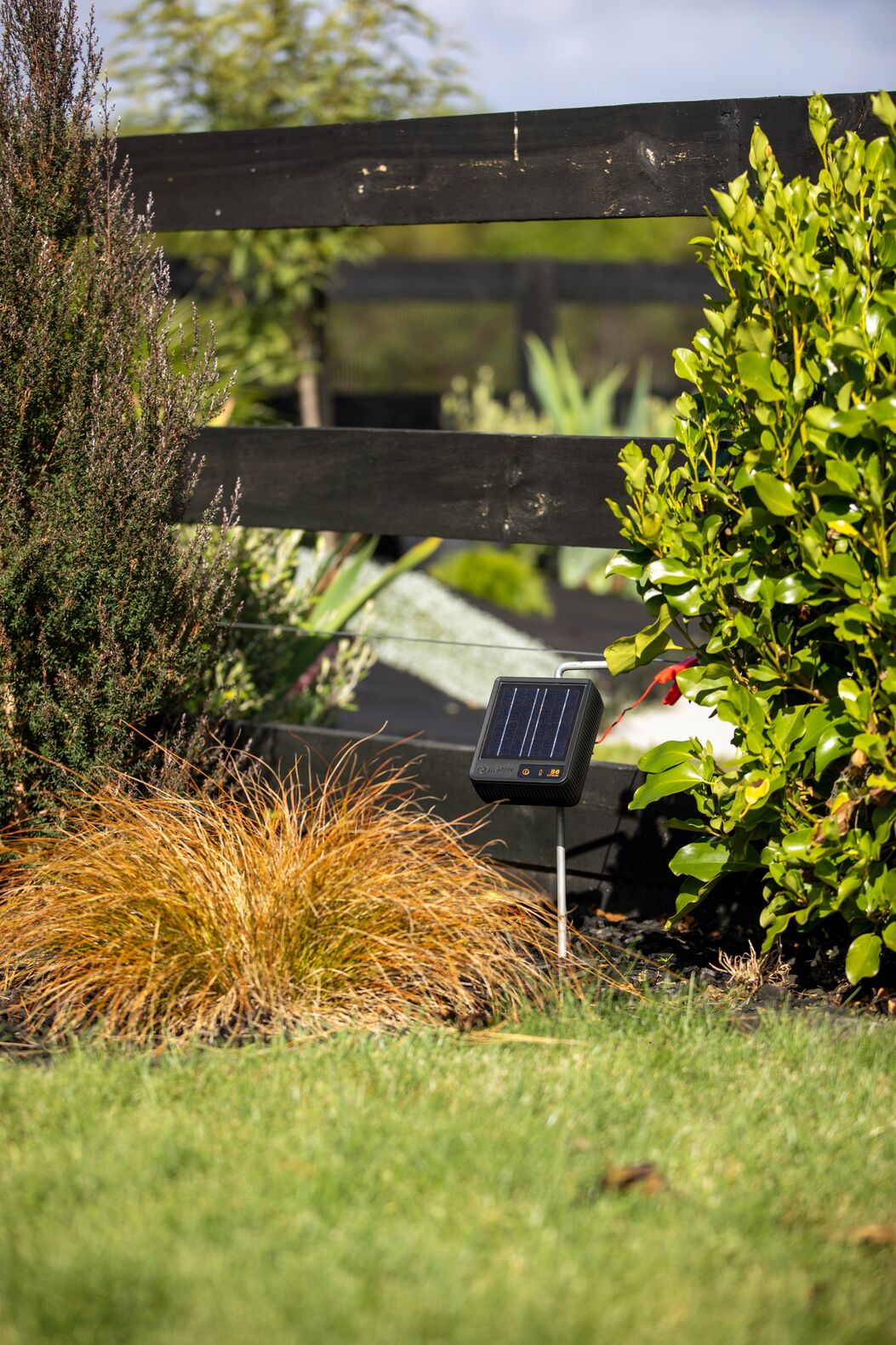 When Allan and Michelle Gillbanks moved to their lifestyle property in Cambridge, NZ, they needed a way to keep their two miniature schnauzers safely contained. "They can be little escape artists, so we needed a foolproof solution to keep Gypsy and Bentley on our property and other dogs out," says Allan. The couple had investigated pet proof fencing options for around their home and fencing off a separate area inside the house boundary for their canine companions. But they were quoted thousands of dollars.

A random social media post prompted the Gillbanks to look into one of Gallagher's electric fencing solutions for cats and dogs. "My wife Michelle saw a Facebook post from a Gallagher employee who was using the fencing system for his dogs and we thought, that's exactly what we need," says Allan. Their lifestyle property was already fenced, with standard seven wire fences around the home. It even came complete with insulators, so it was ready to be powered up. The only thing the Gillbanks needed to do was fence a five-metre strip to split the yard in half and create a contained space for Gypsy and Bentley.

"Using a basic wire, a few Waratah Standards and Gallagher's S6 Lithium Solar Fence Energizer for power, Gypsy and Bentley were safely contained within 25 minutes," says Allan. Within a few minutes of powering up the fence, Gypsy and Bentley realised there were "ghosts in the garden" and did not go near the white electric fence wires.

Allan wishes they had found the Gallagher fencing solution sooner. The couple had previously spent a small fortune on an outdoor crate for their pets. Allan says they were difficult to put together and eventually got destroyed in a storm. "The Gallagher system was so easy to install and really is value for money." The S6 Lithium is solar powered, which means Allan can set it and forget it.

"We don't need to change or charge batteries and we know it will be powered 24/7. There's nothing we need to do to manage it. It's so easy to use, anyone can do it. "You just push a button to turn it on and push a button to turn it off. If I'm mowing around the house, I just turn it off, move the Waratah fence, mow the lawn and turn it on again."

Allan says many lifestyle block owners with dogs think electric fencing is expensive and just for large scale farmers. But the Gillbanks' experience shows that, with the right products for the job, it can be versatile and cost effective.

Contact us
Learn more about our Pet Fence solution
"They can be little escape artists, so we needed a foolproof solution to keep Gypsy and Bentley on our property and other dogs out,"