Gallagher Insulated Line Posts meet instant need after bushfire
"Humbled" is how dairy farmer John Hinkley describes the support of those who helped rebuild fencing wiped out by bushfires.
Saturday, 01 January, 2022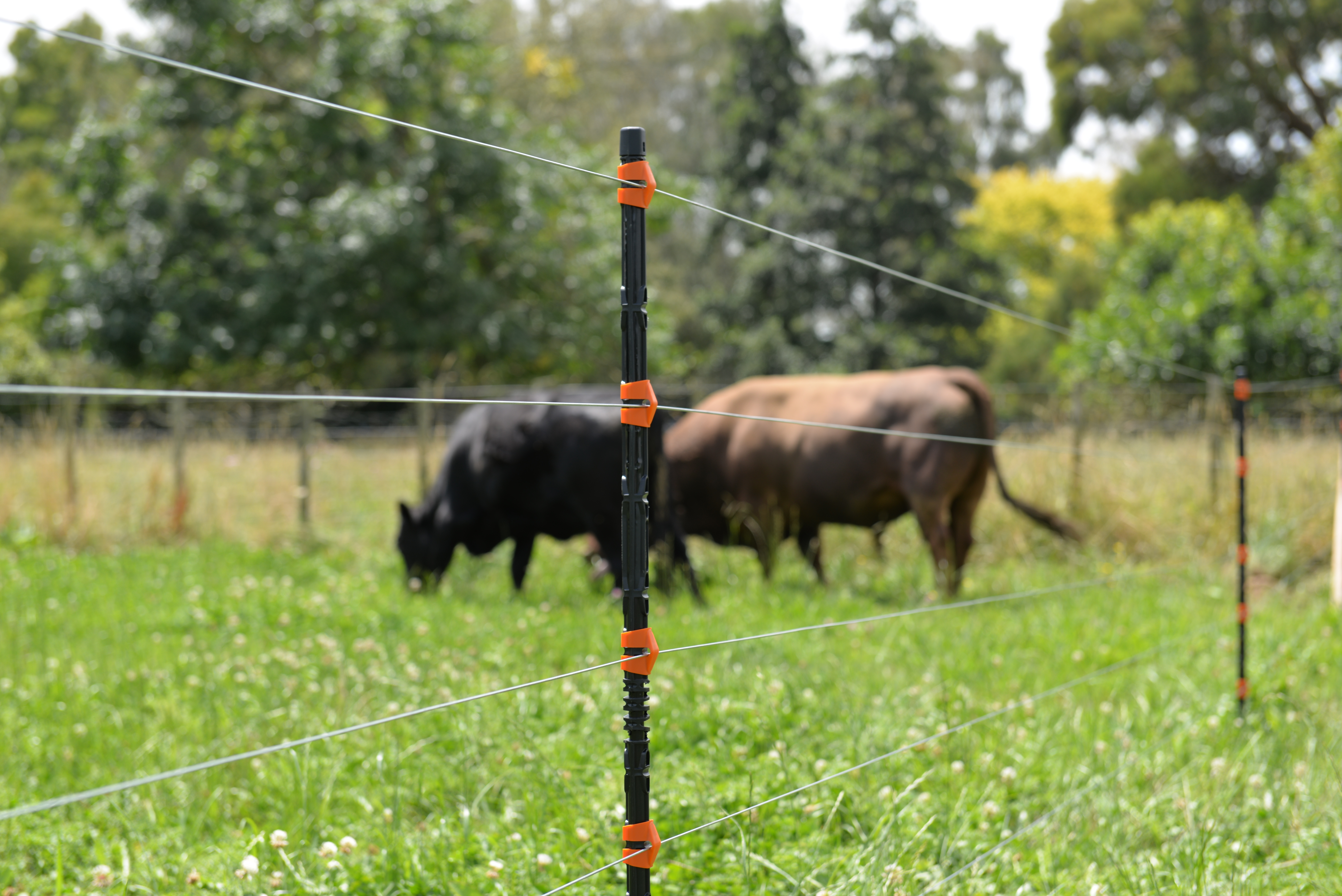 Losing 200 Hectares of Farm
John and his wife Jan milk 500 crossbreds on 340 hectares (840 acres) at Elingamite, 10 kilometres south west of Cobden, in Western Victoria.
In March, a bushfire razed several properties – including the Hinkley's.
"We lost about 500 half-tonne rolls of hay and reasonably high-quality silage, along with nine kilometres of boundary fencing and 200ha internally.
"One of the worst parts about losing all that fencing was along the shelterbelts and the tracks. All those double fences where we take our cows in each day had gone. We had to clean it all up and start again. It's just an enormous amount of work. On top of that there's waterpipes, troughs and risers along the fence lines too; it's just all a lot of work to get it back up again."
So when family, neighbours and BlazeAid stepped in, John says they were enormously grateful – "and humbled".
"Through a family friend we got onto Gallagher and these new posts they have."
The Gallagher Solution
The Gallagher Insulated Line Post is a tailor-made, fully insulated line post for low-cost, low-maintenance permanent electric fencing for cattle, horses, sheep and deer.
John says, "We put the heavy strainer posts in, and then Girard Williams, who's the Gallagher Territory Manager for this area, came along to work with us on some internal fencing to show us how to put it up. It was easy; he had a good understanding of what we wanted. The fact we could do about 600 metres of fencing with these Insulated Line Posts in two-and-a-half hours was quite amazing. To actually put hotwires up in that time, that looked good and functioned properly, I thought that was a really good job."
John says while being highly cost effective, the Gallagher Insulated Line Posts are also straight forward for even for inexperienced workers to build "a very good looking fence".
"The BlazeAid guys hadn't seen them before but seemed pretty happy to work with them. They actually took some back into the BlazeAid centre and showed the rest of the BlazeAid people how these Insulated Line Post worked. They were quite impressed."
"I had a talk to the Gallagher GM too, Malcolm; he was very supportive and very generous. You feel very humbled when you meet people who want to help out. The day Gallagher came to show us how to put up the Insulated Line Posts it was difficult conditions to work in, but Girard jumped in, never complained, and the end result was we got a good fence out of it. They did a wonderful job and we were proud to have them on the farm."
Contact us
"The fact we could do about 600 metres of fencing with these Insulated Line Posts in two-and-a-half hours was quite amazing. To actually put hotwires up in that time, that looked good and functioned properly, I thought that was a really good job."