City girl driven by a passion for food
Monday, 28 March, 2022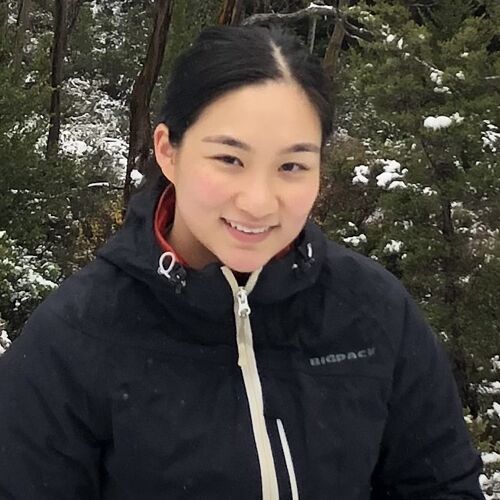 A career in the agriculture industry wasn't an obvious choice for Chinese-born woman Jasminca Hung.
The Vendor Management Lead for Gallagher is based in Epping in Melbourne but grew up in Hong Kong surrounded by high rise apartments and city life.
A passion for cooking and a curiosity about the origin of food led Jasminca (23) to study a Bachelor of Agriculture at the University of Melbourne, majoring in Agribusiness.
"I love food and cooking. My mother said to me, why don't you learn about where food comes from? I thought that sounded like a great idea and when I looked at the University of Melbourne, I really liked what it offered."
Soon after graduating Jasminca secured her first job in customer service with Gallagher. After just six months she progressed into a new role as a Vendor Management Lead.
"Customer service still makes up a large part of my role," she says. "But I am now more involved in the communication, inventory updates and data analysis between Gallagher and 100 Nutrien stores as part of our Vendor Management Programme."
"There is a lot of communication between the warehouses and monitoring where product is coming from, when it is arriving and when it will be with the resellers. I really enjoy the challenge."
Listening & learning from others
Jasminca loves the collaboration her role involves and the opportunity she gets to deal with so many different people.
"I was worried about not having a background in agriculture when I started in the job, but now I am at an exciting stage in my career. If you listen carefully and show you are willing to learn, people are always happy to share their knowledge with you."
Career aspirations
Jasminca is excited about her future in the agriculture industry. She believes data will be the way of the future for Australian farmers, and it's an area in which she would like to further develop her skills.
"Gallagher's products are all about giving farmers data to help them better understand their operations. Reliable and accurate data will enable them to make better business decisions to complement the day-to-day farming experience they already have. I'd love the opportunity to help deliver those solutions to farmers."
So, what would Jasminca's advice be to others thinking about a career in agriculture industry?
"Be brave and try everything! Take the first step. I made a big decision to come to Australia from Hong Kong to study. That was my first step. Once you try something new for the first time, you can only improve from there."