How Wireless Load Bars make weighing dairy cows easier
Friday, 29 April, 2022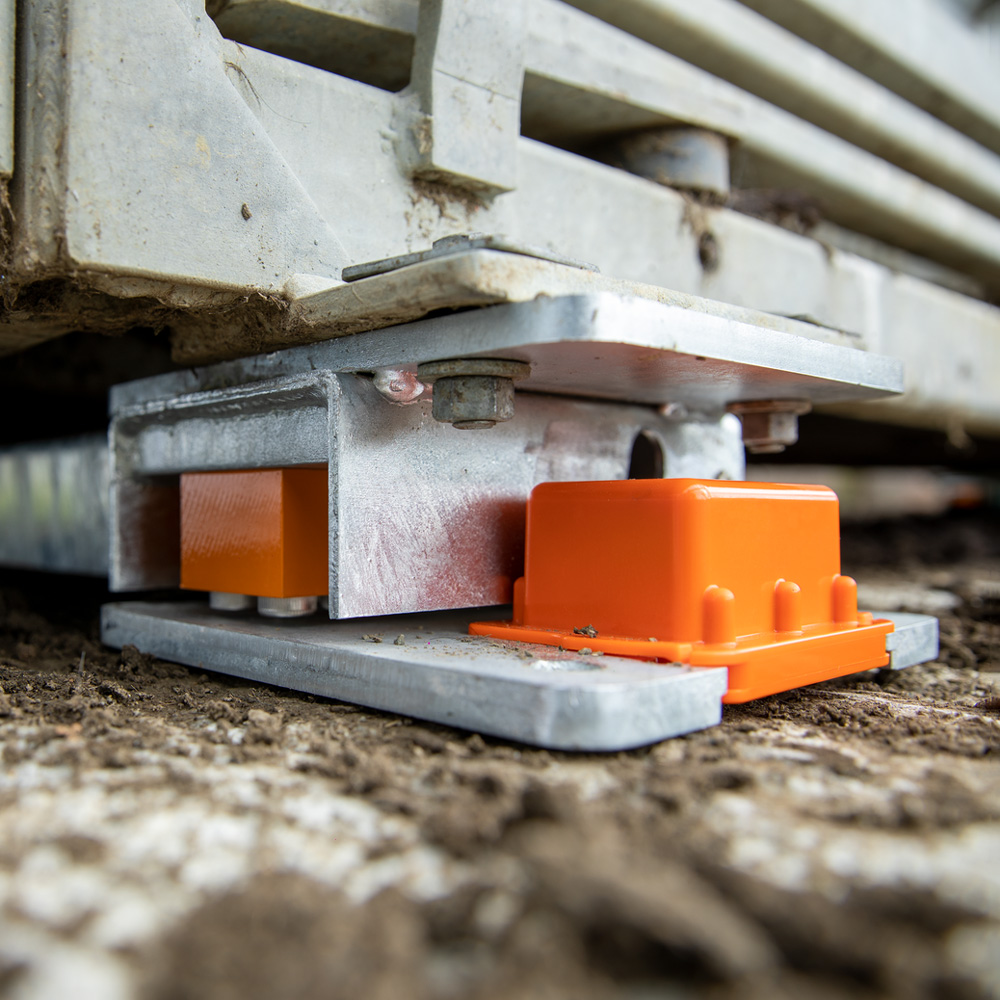 For 50/50 sharemilker Olin Greenan his dairy herds are his greatest asset. So, carefully managing their performance, including weights, is crucial to ensure he gets the best return on his investment. Olin, his wife Anna and their two boys Jack (8) and Noah (6), run two sharemilking properties about 10 minutes apart, just out of Morrinsville. They are milking 650 cows on 214 hectares. In 2021, they also took on a second operation, a 70-hectare farm milking 250 cows run by a unit manager. "We're a system 2 operation on both farms so it's fairly low input and we average around 1100kgMS per hectare," says Olin. "Because we're sharemilkers our cows are our entire asset base."
The couple had been using a Gallagher W610 weigh scale. When they took on the second property, they upgraded to Gallagher's TW-1 weigh scale, HR-4 hand-held EID reader and the 1500kg Wireless Load Bars. "The catalyst for changing to the Wireless Load Bars was taking on the additional farm. I wanted to be able to easily share equipment between the two properties and use it to measure the performance of our young stock," says Olin.
"The mobility of the Wireless Load Bars and the ease of set up has been a game changer for us. As the business grows, we're not always able to eyeball all the stock and we need to rely on our team. For that you need consistent systems and hard and fast data to make objective decisions," says Olin. The couple rear all their replacement heifers and weigh them regularly from the recommended 85kg weaning weight. They weigh every two weeks from September through to October and intermittently until the weaners go off for grazing on December 1, at a target weight of 125kgs. "Grazing costs are a significant investment for our business, so we need to make sure we are getting a return on that investment. Our grazier weighs them, but we also weigh them again when they come home," says Olin.
The Wireless Load Bars have made the process seamless for the Greenans with no messy cables to deal with and peace of mind their cattle won't trample on them. "I can weigh 130 calves on one farm and then head down and do another mob on the other farm with no issues. With the old scales, it took time to clean them and sort out the leads, which can be a bit messy," says Olin. Everyone on Olin's team has access to the data from each weigh session via the Gallagher Animal Management App on their phones. This creates a bit of healthy competition between the teams on both farms as they work to get calves to their target weights.
Olin says the technical support the Gallagher team has provided for the Wireless Load Bars has been second to none. "Sometimes the more technology you have the more challenging things can be. That's not the case with Gallagher. Their team is only a phone call away for any technical issues and they haven't missed a beat for us," says Olin.
Contact us
Read more about Wireless Load Bars
The mobility of the Wireless Loadbars and the ease of set up has been a game changer for us.