Farmote Systems partnership strengthens investment in providing tools for farm of the future
Sunday, 24 July, 2022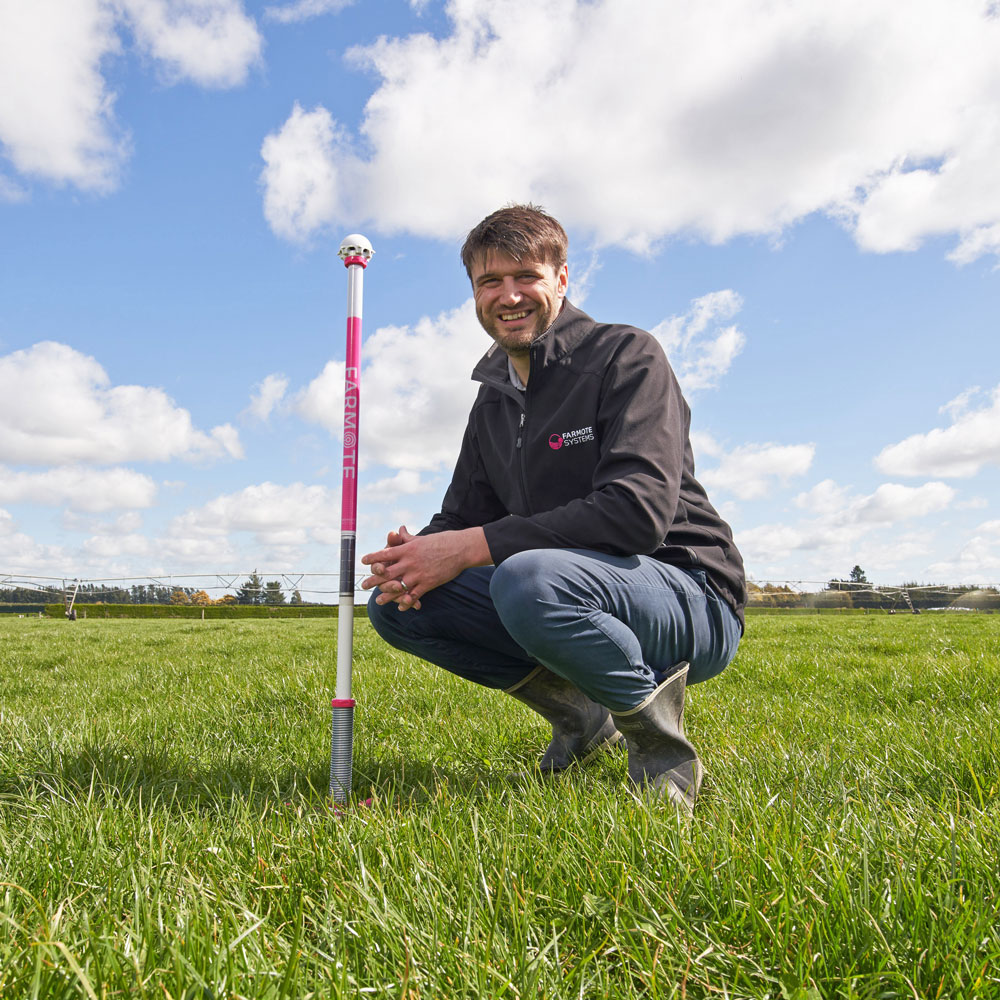 One of the latest examples of how Gallagher Animal Management is responding to customer needs, and the trends affecting the Agritech industry, is through our recent investment and partnership with Farmote Systems. The future of farming is in technology and data, and its collaborations such as this that truly keep us ahead of the game to build solutions that customers love.
The Farmote System is a unique new way of automatically recording precise, consistent, and reliable pasture data, 24/7. Founded and developed in New Zealand, the system has been described as "the only technology of its type in the world", so we're proud and excited to announce this partnership and distribution agreement that will play a part in Gallagher's evolution and success in the coming years.
Realising the full benefits of analysing farm data involves the unification of all Gallagher solution offerings into a consistent, unified user experience across:
Allocating grazing areas

Making grazing management/feed conservation decisions, and

to get the most from eShepherd, farmers will need pasture inventory to automate grazing movements/decisions
Gallagher are not the only ones to take an interest in Farmote's market-leading tech, and we join Barenbrug as major stakeholders. As another long-standing family business serving the agricultural community, between Barenbrug's innovative research and tech program, and our local knowledge and distribution network, we think this venture is the perfect fit. 
Richard Barton, Founder and Managing Director for Farmote Systems says that the additional funding will support the company to extend its services beyond NZ and to recruit staff to accelerate the rollout process. "We are delighted to welcome Gallagher Animal Management on board as an investor in 2022. Aligning with a leader in innovation and technology feels like a great fit for us, and for Gallagher."
Our Global General Manager for Animal Management, Lisbeth Jacobs added to this saying, "We're excited to be in partnership with Richard and the team at Farmote. We had been actively hunting for a solution to complement eShepherd and our evolving suite of products. Enabling farmers to run their operations more efficiently and productively is the driver for us to invest in developing digitally enabled technologies. Helping farmers make good decisions, based on real time data without having to be physically present, means they can spend more time on what matters to them, and Farmote is a key element in that eco-system." 


Here's a quick overview of how the system works:
Farmote is a pasture and grazing management system to help farmers increase productivity and sustainability.
The system helps farmers make the right management decisions by providing accurate measurements and advise, updated daily, to a mobile app and web portal.
Data is collected by low-cost Motes (remote monitoring devices) that are permanently installed across the farm. These automatically measure pasture mass and record environmental conditions.
Pasture mass data is the combined with multi-spectral images taken by satellites, to expand measurements from the area surrounding the motes to the entire farm. By combining this synergy of information with eShepherd and our existing tech, we will be able to provide dairy farmers with unmatched solutions to help boost their bottom line.
Sounds like Farmote could be the right solution for you? Find out more here.