Tom Fitzgerald
tel:021 523 367
Territory Manager - Bay of Plenty/East Coast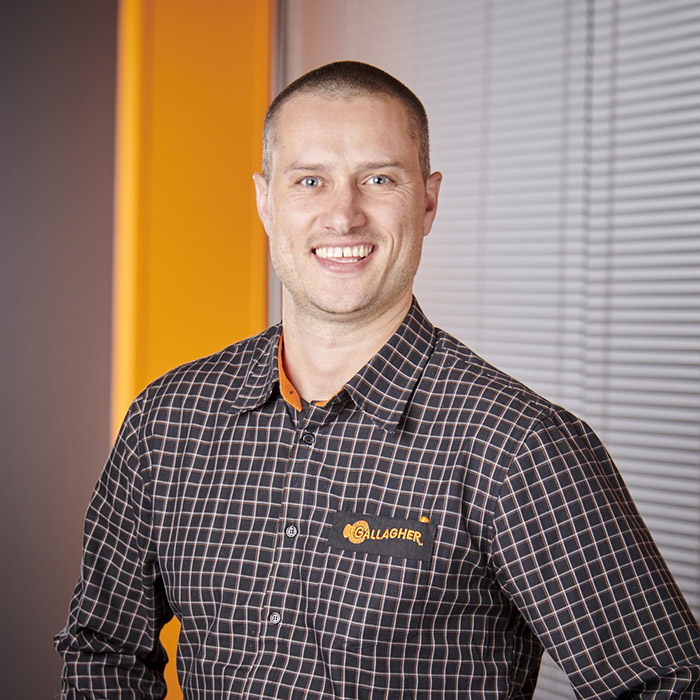 With a strong background in business and brand management, Tom Fitzgerald joined Gallagher in October 2018 as Territory Manager for the Bay of Plenty/East Coast area.

"Essentially my role is to put a human face to the Gallagher brand so our resellers and end-users connect with Gallagher like they would with a person," says Tom.

Originally from Mount Maunganui, Tom enjoys working in the Bay of Plenty. He is focused on looking for new opportunities for Gallagher across the region.

Tom believes that relationship-building is key to success in business. "For the majority of our clientele they want more than just the products," says Tom. "They are looking for support, information, and expert advice – and that's something I believe Gallagher does really well."

Understanding the needs of farmers is nothing new to Tom thanks to the time he has spent on farms over the years, both recreationally and professionally. Tom also spent a year beekeeping in the Central North Island which involved working on sheep and beef farms around Owhango National Park.

When he's not working hard at Gallagher, Tom loves a good game of rugby and spending time outdoors.