Essential labour saving tools keep an eye on ewe condition
5000 ewe station saves time and labour and keeps stock healthy using Sheep Auto Drafter
Saturday, 01 January, 2022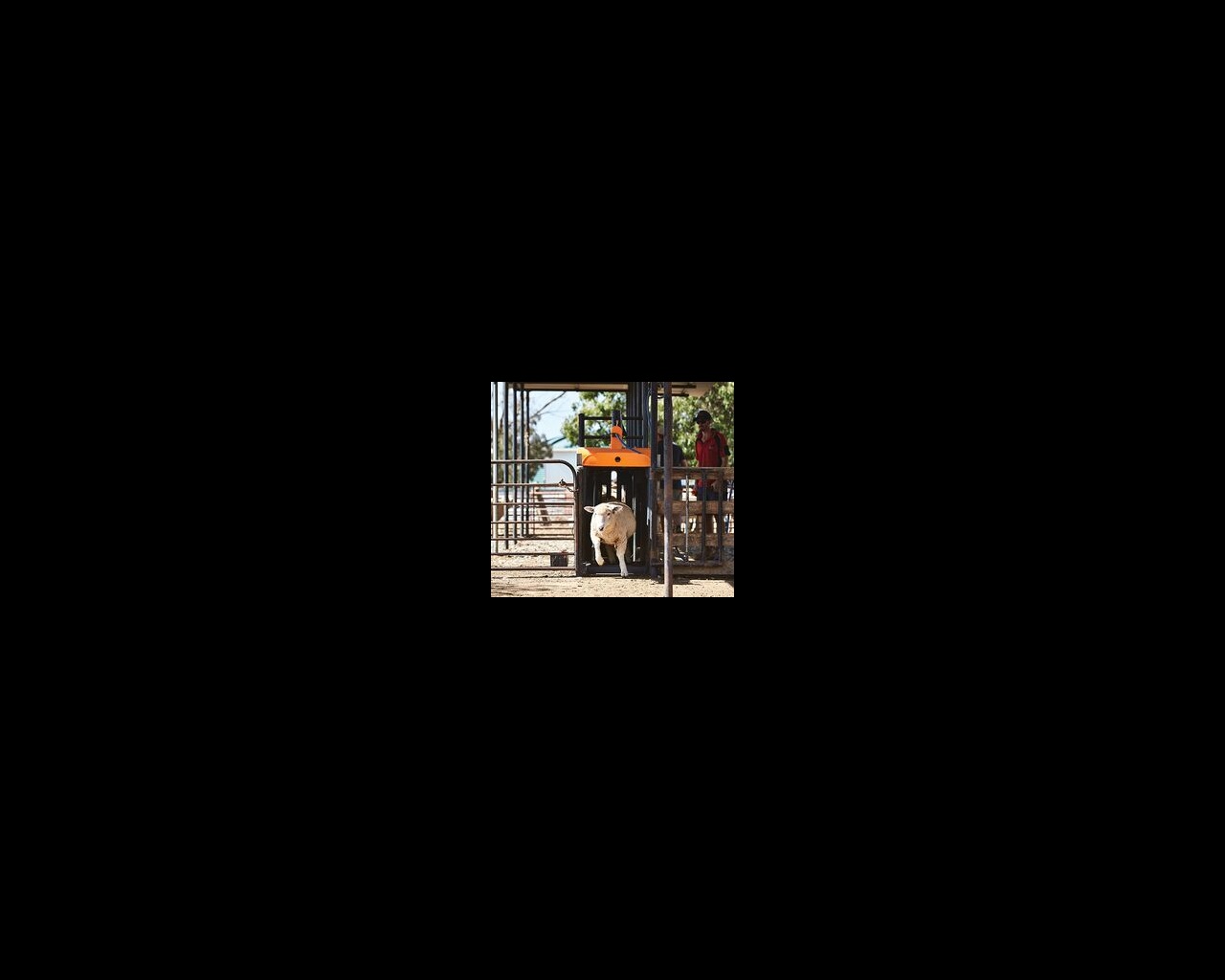 New technology has made sheep drafting on Te Mangahuia Station a quicker and much more enjoyable job.

Located in the Tararua District, southern Hawke's Bay, Te Mangahuia is a 1275ha hill country property that runs 5000 ewes. The station is also home to the long-established Kaitoa Hereford Stud. Sheep drafting on the station used to be a labour-intensive and exhausting job, so when owner Phil Barnett heard about the Gallagher Sheep Auto Drafter, he was immediately interested.

Phil Barnett bought his Gallagher Sheep Auto Drafter through his local Farmlands store. His local Gallagher Territory manager Ian Moorcock was quickly on hand to install it and show Phil the ropes. "It's very user-friendly and it's virtually bullet-proof," he says. All his staff can operate the Sheep Auto Drafter, which is built to handle the knocks that come with drafting large numbers of sheep of varying age and size.

During the drafting process the weight of each animal appears on a Gallagher Panel Reader. This information can then be downloaded onto a computer. Phil says this accurate data is useful for monitoring lamb growth and deciding which lambs to send to the works next, or for measuring ewe and ewe hogget condition at crucial times such as pre-mating and pre-lambing. This information helps him to identify which animals require preferential treatment. "It's a real boon for farm management." He says the Auto Drafter makes drafting a smooth and efficient operation. "Our old system was noisy, but the Sheep Auto Drafter is very quiet, and sheep can't jump out over the top." It's also easy to set up. "You just plug in the compressor and away you go."

Crucially, the Auto Drafter is a major labour-saver. Phil says a job that used to take two or three labour units can now be managed by just one. "You just set it to automatic and it handles all the hard work for you." He says this makes drafting a more enjoyable process, "and when you enjoy something, you tend to do it more often".

He expects his investment in the Gallagher Sheep Auto Drafter to be quickly recouped through lower labour costs alone. "It's cut labour costs for drafting by up to two-thirds."

Phil has a lot of respect for both Gallagher and Farmlands, and this made the decision to buy the Gallagher Sheep Auto Drafter much easier. The backup service from both companies is excellent, he says.
Contact us
"It's cut labour costs for drafting by up to two-thirds."