Compliance
An introduction to national traceability schemes and how leading farmers are gaining more profits just from being complying.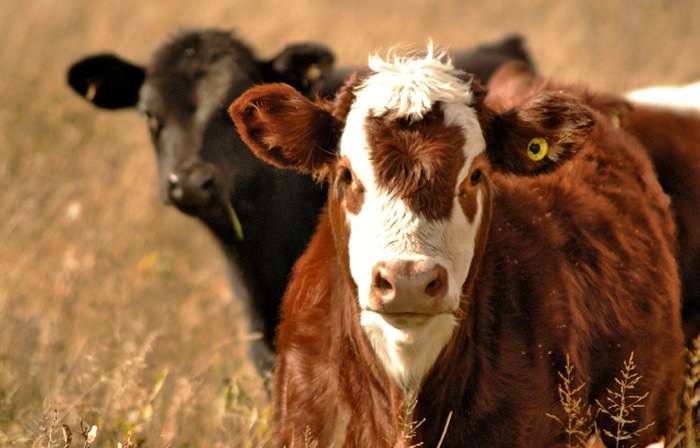 Why it's important
The National Animal Identification and Tracing (NAIT) scheme aims to ensure New Zealand remains competitive on the global premium livestock product markets by protecting the country's farming brand through better management of biosecurity risks. To read more about NAIT visit their website here.
How did NAIT come about?
Back in 2009 the agricultural industry recognised the growing need to improve its animal tracing ability and approached the government to work together to develop the programme.

What does the farmer/stock owner need to do?

Compliance is relatively simple – all cattle and deer are required to be tagged with NAIT approved Electronic Identification ear tags before leaving the property where they were born. These animals then need to be registered with NAIT and any non-sale movements beyond a 20km radius of the original farm also need to be recorded with NAIT; with all sale-related movement needing to be registered.
What is EID?
Also known as RFID (radio frequency identification), EID is the technology that allows the Ear Tag to transmit a unique animal ID number contained in a microchip inside the tag to a Reader. The system works automatically and has none of the downsides of traditional tags in terms of dirt or visibility.
Making Compliance Easy
Gallagher offers a range of electronic ID tag reading equipment, ranging from products enabling simple compliance with NAIT requirements, through to a more complete weighing & EID system that enables a significant return for the farmer on the cost of the electronic ear tags required by NAIT.

Shown below is a simple EID recording system using a Gallagher Hand Held EID Tag Reader to read EID tags on cattle in a race.
All models are also compatible with Gallagher's FREE Animal Data Transfer App which transfers animal data to NAIT using a Gallagher EID Tag Reader and Android Smartphone.
Turning Compliance Cost Into An Investment
Combining EID with a weighing system is one of the ways market leading farmers manage their businesses more profitably. Going beyond pure compliance, this system works together to fully automate animal management and handling tasks saving time and money.


- Reduce time and effort in the yard – system reads fast and efficiently, automatically matching weights to animal ID numbers thereby enabling calculation of display of individual animal weight gains
- Improve accuracy – removes human error and prevents incomplete & inaccurate records
- Improved access to animal information – review full weight history for individual animals, mobs or whole herd
- Immediate in-yard information & decision marking – display weight gain performance – identify poor performers straight away and treat or allocate to different feeding groups
- Accurate health treatments – maximise treatment efficiency and reduce wastage

For more information direct from NAIT please visit the NAIT website.
"Simple and fast compliance with Gallagher's free data transfer App"