Protecting Australia's Great Barrier Reef with eShepherd™
Wednesday, 27 July, 2022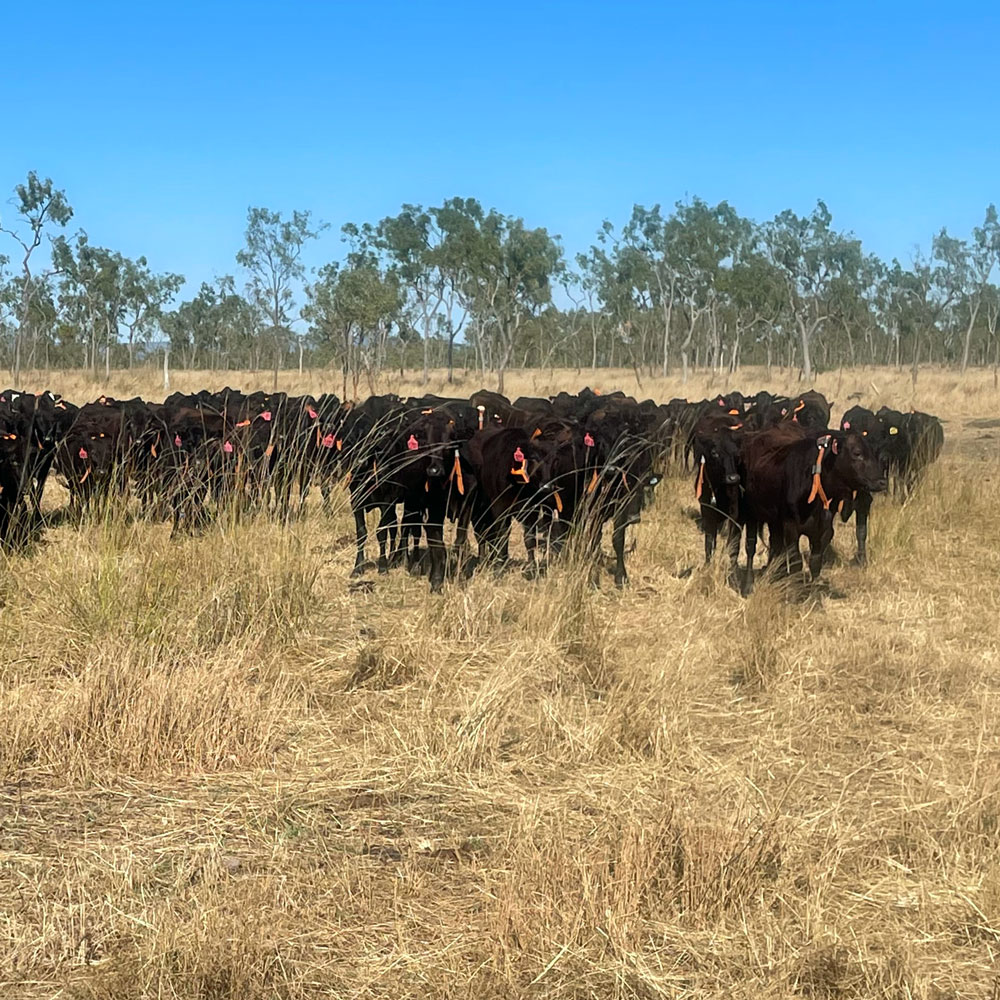 eShepherd™ might be the next evolutionary step in pasture management, but one of our recent trials has tested its impact on protecting one of the world's oldest natural treasures – the Great Barrier Reef in Australia.
Led by Kevin Fischer, Head of Finance & Operations for eShepherd and Andrew Zipsin, Applications and Customer Support Leader Gallagher has been working on an exciting trial project funded by the Great Barrier Reef Foundation, and Strathalbyn Station (owned by the Wentworth Cattle Co.) to look at ways of protecting the Great Barrier Reef from sedimentation run-off using eShepherd.
Strathalbyn Station is located along the Burdekin River near Dalbe, Queensland, Australia, where the most common grazing practice in the catchment area is 'set stocking'; allowing livestock to graze the same area throughout the year. Naturally, the most fertile soils are near waterways, and this leads to animals spending most of their time in those areas. Further away from the waterways, the grass is underutilised and becomes stale and unpalatable, leading to a perpetual cycle of overgrazing closest to the waterways. As a result, this overgrazing leads to a deterioration of the pasture, leaving the soil bare and exposed, and then during the wet season, the topsoil is washed downstream.
Until now, the cost and feasibility of conventional fencing has been prohibitive for large farms in Australia, and with few options at their disposal, farmers continue to operate with traditional and destructive practices. But in April 2021, 577 eShepherd neckbands were fitted to Wagyu-cross female beef cattle, providing a cost-effective way to manage the grazing location of their animals across the property.
With the eShepherd virtual fencing solution, the cattle were held in the underutilised areas, eating what they can and trampling the rest, while fertilising the ground. This intensified animal activity, followed by periods of rest, stimulated intense regrowth and in turn, makes those previously unpalatable areas the 'sweetest' next time animals are brought to the area – and this cycle continues as the riparian areas are rested and allowed to regenerate. Over time, this practice will improve the health of the pasture across the entire property, leading to better moisture retention and ground cover, which is the best defence against sediment runoff into the river system.
The trial closed out recently showing that the eShepherd system was clearly able to deliver the desired benefits. By holding the animals in allocated areas, the pasture regeneration objectives were met.
At the final close out interview with Bristow Hughes, owner of Strathalbyn Station, he said he "believes that the correct application of this technology has the potential to transform and protect the landscape in the region, whilst achieving substantial gains in productivity and profitability." and together we have committed to future trials which will continue to evaluate eShepherd's potential for more complex applications – watch this space!
Contact us
Learn more about eShepherd