Using the power of data to make the right choices
Saturday, 01 January, 2022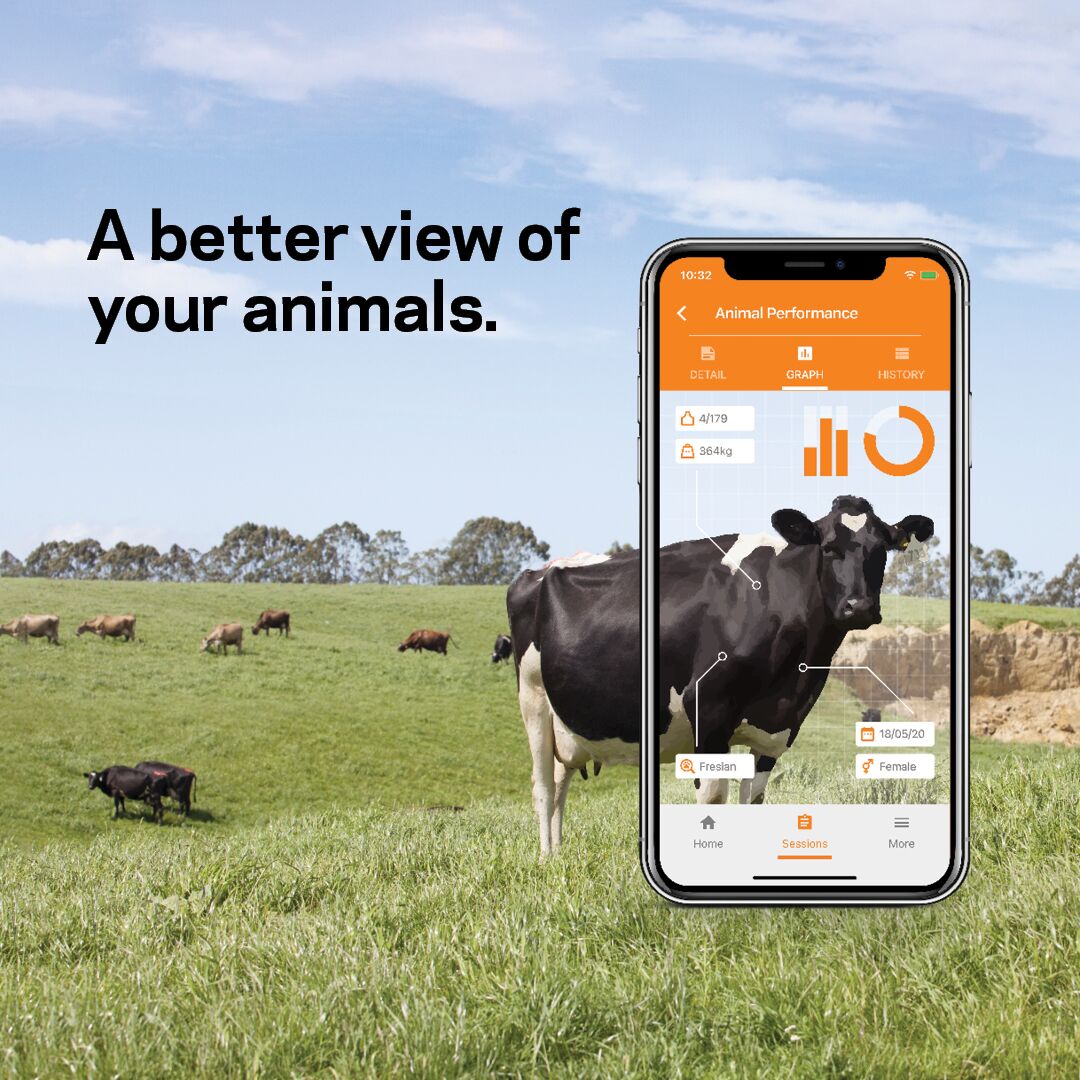 Measuring data will help you to better manage your operations – the more information you have, the more you can make decisions that are tailored to your farm's specific needs.
"If you don't measure it, you can't manage it".
The information obtained can help you identify efficiencies that lead to higher productivity and profitability, lower input costs, and optimize areas such as feed and medication.
But, there may be barriers to embracing data. There's lots of it and lots of tools to capture it, making it overwhelming. But, by understanding what data you wish to collect and why will make this less overwhelming.
What data should I measure?
First of all, is there any government legislation that requires you to track specific data? If you are in New Zealand or Australia there is specific legislation for the identification and traceability of cattle, sheep and goats. Known as NAIT in New Zealand and NLIS in Australia.
Weight is another piece of data that is invaluable. You can learn so much by monitoring the weight of your animals. This data will help you to identify poor performers so you can decide whether to treat or cull. If a cow is too big or too small you can use this data to change their feed intake, and if they are sick use it to administer the correct amount of medication. The key thing here is you can use this data to take action before it becomes an issue.
Activity tracking is also a good piece of data to collect. With this information you can monitor an animals health and wellbeing, for example how much are they moving, how often are they eating, are they in heat etc.
Assessing animal data is not just about making good buying, selling and culling decisions. You can use data to create groups, mobs or draft lists to track the outcomes of management decisions on performance. You can also monitor mob progress and implement animal management activities on the farm, such as creating mating groups or delivering the right animal back to the right owner.
How should I measure my data?
There are numerous platforms to measure data. You may be currently making your own notes and adding into the PC when you get back to the office, which is time consuming and could lead to loss of data or mistakes. So I would recommend using a software that integrates with the equipment you are already using.
What should I look for from data capturing software?
Using a software which synchronizes from your measurement tools, such as weigh scales, is useful as saves you manually uploading, but if you don't have products which integrate use something which is available on a mobile device so you can upload the data there and then.
Using a system which is cloud-based means there is no messy transfer of files or doubling up. A simple tap of the sync button and the data from your weighing session is uploaded to the cloud, ready to access from either your computer or phone app.
Also, if you are signed up to a national traceability scheme, such as NAIT in NZ and NLIS in Aus, then using software which integrates with these platforms can not only save time, but ensure you provide exactly what is required for all your animals.
To try out data collection why not download our Animal Performance App from your app store (available on apple and android). This FREE app connects to a range of Gallagher products, including the TW-1, TW-3, TWR-5 and HR4/HR5 and can give you a taste of data collection so you can upload animal weighing and recording sessions to the cloud and view from anywhere, at any time, on multiple devices, it also integrates with NAIT and NLIS.
Click here to find out more about the Animal Performance App
Contact us