Rock-solid Gallagher Mega Anchor perfect fence for inaccessible country
Fencing contractor Glenn Moffatt says Gallagher Mega Anchor is the answer for hard-to-reach and rocky country.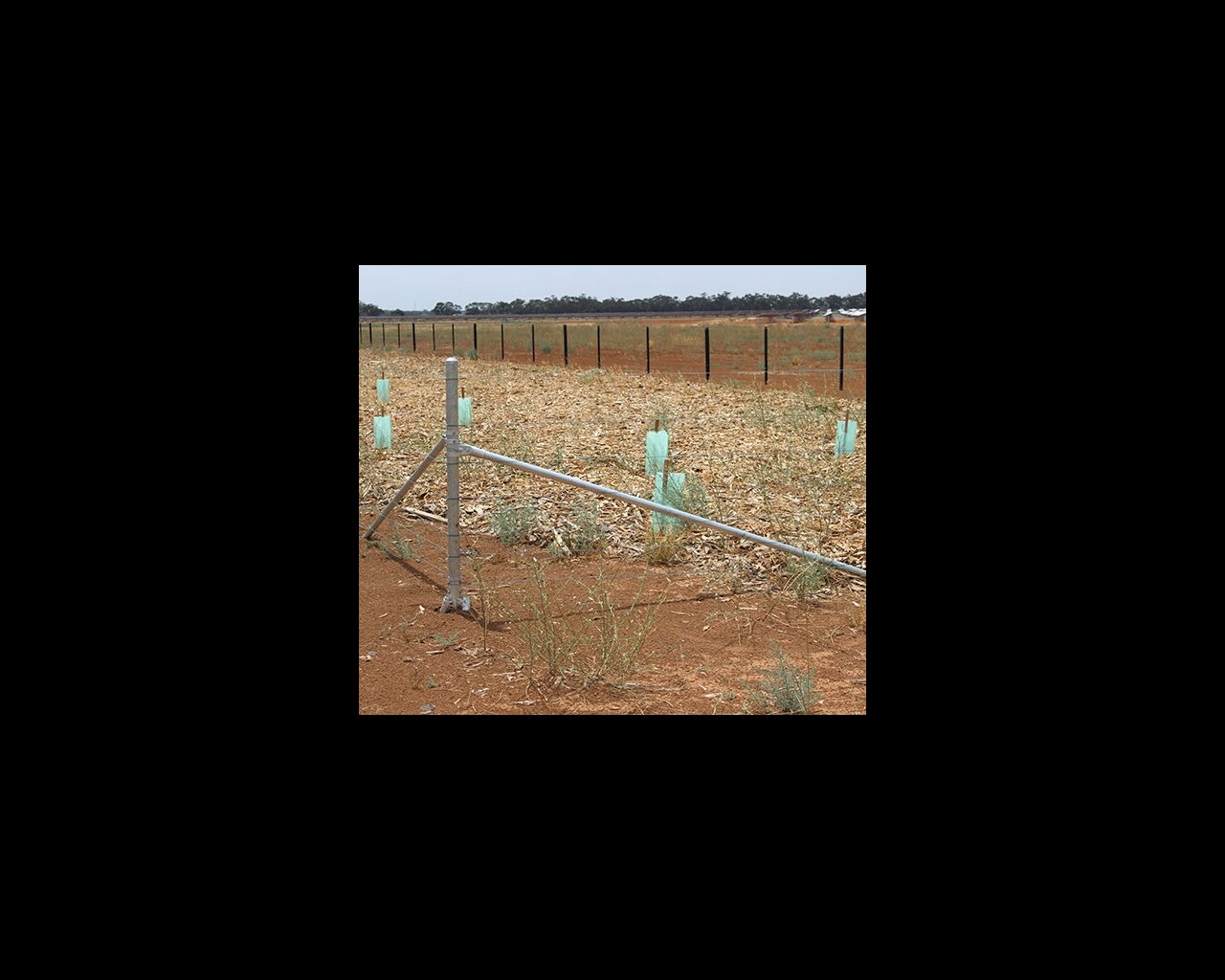 "They're far better than a traditional type of fence in these particular circumstances. One reason is you don't need to take a whole lot of large, heavy equipment with you – no bobcats or cement mixers, nothing like that. When you're going up the side of a hill, into pretty inaccessible country, that's important."
Glenn runs Majeca Contractors; he and one staff member handle the full gamut of rural fencing, covering an area up to 400 kilometres from Warwick, in south-east Queensland. For the past 19 years he's concentrated on contract fencing, having previously run his own property as well.
"Building a fence in steep country is just much easier with Gallagher Mega Anchor because it's so simple and so light. I can put a heap of them in the back of my buggy, take a jackhammer… go up the side of the hill and build a fence. It's so simple and so effective."
"And when you're talking about country where you have trouble getting posts in – like big, hilly country and real rocky, gravely sort of country – Gallagher Mega Anchor is what you need. I've actually drilled 40mm holes in rock with my hammer drill and stood the Gallagher Mega Anchor up, no problem, to build a fence."
Glenn says he's done "kilometres and kilometres of fences" with Gallagher Mega Anchor.
"One job I did was 8km up in the hills, as a border fence as well as a rabbit fence, and we put a Gallagher Mega Anchor [Post Kit] every 100 metres. I've also used them as dog fence, like on an 8km job from Connolly Dam – which is on a granite belt – down to Warwick; I used Gallagher Mega Anchor for everything on that one. That's all rocky, hilly terrain and the country's full of dingos. The owners were running cattle and sheep, and wanted to slow the dingos down and keep the dog population from getting in."
Coastal uses
But it's not just rocky terrain where Gallagher Mega Anchor comes into its own.
"I've actually used them on the coast too.
"Down on the Albert River, near Jacobs Well, I put up an exclusion fence all using Gallagher Mega Anchor – I chose them for the convenience. That's pretty salty, sandy, mineral soil there and it rots everything off – wooden posts don't last long in it."
"It was basically in suburbia, there are houses everywhere, but the bloke has a few acres and runs some sheep there. The trouble is the town dogs. He's also got property at Warwick, which we fenced all with Gallagher Mega Anchor, because it was just so much easier to build there. He knew they worked, so was happy to use them down on the coast because he knew it would be a good fence."
Gallagher Westonfence
Glenn has also made use of Gallagher Westonfence, when the situation has called for it.
"There was one job I did and the bloke wanted a boundary fence to keep his skippys out. We built the fence mainly with Gallagher Westonfence and part of it with Gallagher Mega Anchor."
"Initially he wanted some other fencing, but I told him with his country, he'd go broke putting in the earthworks because it's very rocky and all uphill and down gullies; it's pretty unforgiving country and was hard going. I said he'd be better off – and the result would be cheaper – building a 10-wire Gallagher Westonfence. It's working a treat for him; he's got a lot more grass now."
The right power
Years before getting into contract fencing full-time, Glenn was using Gallagher solutions on his own place.
"So I've been fencing for a very long time," he says.
"If I'm doing the supply and erect, I'll just use Gallagher. If the owners are supplying the gear, I recommend that they use Gallagher – including Energizers. If there are any questions about it, I always just say Gallagher has the longevity, they've been around, they last. Not only that, you've got the backup and support of the whole team; they're not going to leave you high and dry."
"And I tell people 'don't cut corners'. Build a fence the right way, with the right equipment and put the right earths in, because it's not going to work if you cut corners."
Having "had all brands", he says Gallagher Energizers "just seem to last longer".
"I just find the Gallagher ones hack the pace; they last. You have very little problems with them, and if you do, you've got a great back-up service with it."
"Building a fence in steep country is just much easier with Gallagher Mega Anchor because it's so simple and so light. I can put a heap of them in the back of my buggy, take a jackhammer… go up the side of the hill and build a fence. It's so simple and so effective."