Productivity improvements never rest at Biloela with Gallagher gear
While Keith Rae's property name means "where cattle rest", neither he, nor his quest for productivity improvements, take a breather.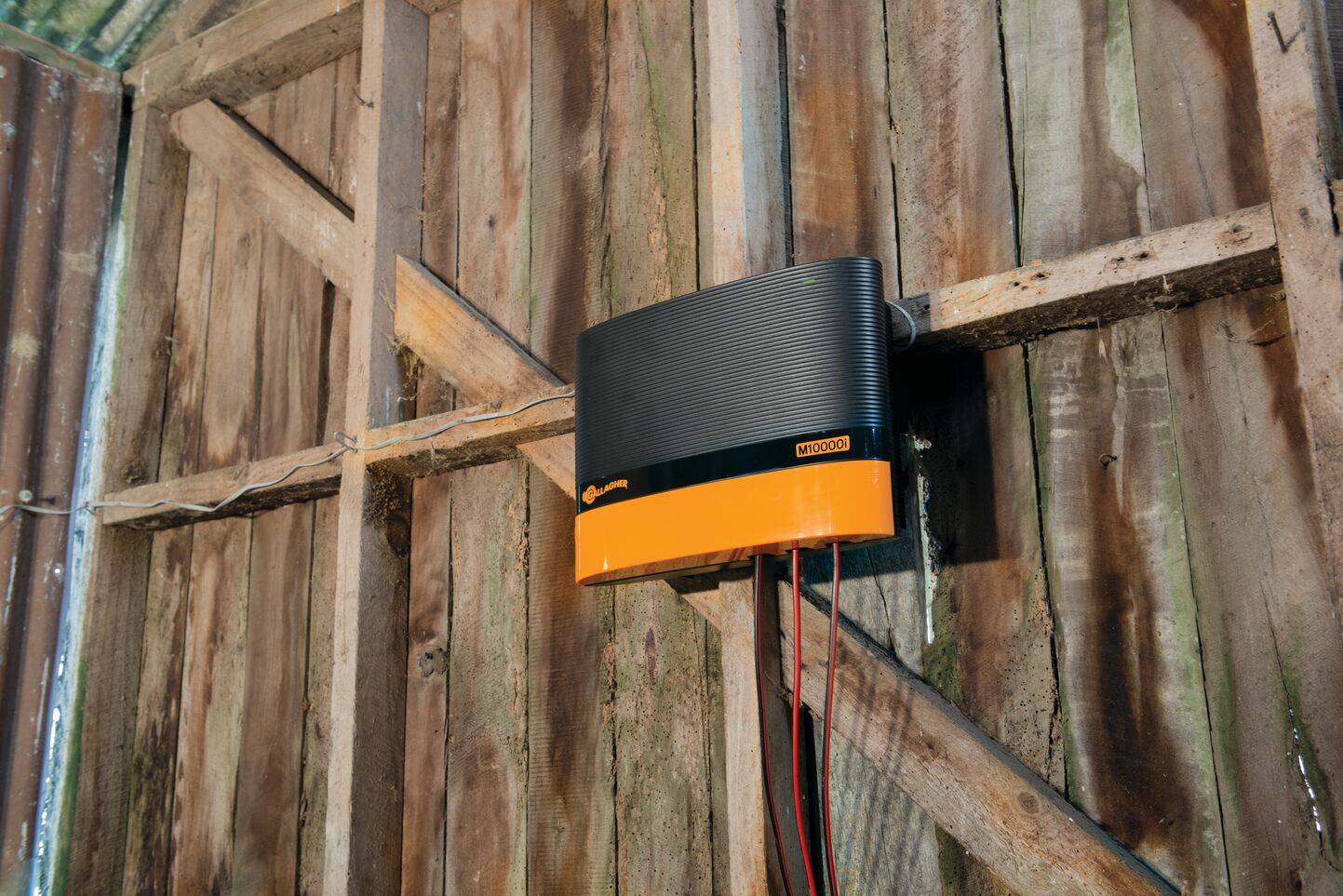 Keith runs 844 hectares (2,085 acres) at Biloela in Central Queensland.
He's owned "The Hirsel", named for its Scottish meaning, for the past decade.
Coming from north of Rockhampton, Keith ran both locations for five years, before selling most of his land up north.
"I still own a small piece up there, but I live down here all the time now and manage this place in my retirement."
Keith's "retirement" comprises backgrounding cattle for a feedlot.
"We had Brahman cattle here; we've still got a few, but they're mostly flatbacks now."
"Originally I used to grow my own steers out down here for feedlot, but when I sold the place north of Rocky, I had a deal to still get cattle from there for a couple of years. When that ran out last year I started buying them out of saleyards and direct out of people's paddocks."
More data needed
And that's when Keith came across an issue he'd not had before: lack of information on individual animals.
"When I grew out my own cattle, I knew what was happening. Now because I'm buying them, I want to track them harder to know what's happening."
Enter his search for equipment to do that. Last year he discovered the Gallagher Livestock Manager TSi 2, a top-of-the-line weigh scale that allows quick, efficient decisions in the yards or paddock, with immediate access to records whether on-farm or inside.
"What I wanted was to find the cattle that do better. To do that, you have to know what's going on. This TSi tells me that. Now I can find the underperformers and cull them."
Measuring grass, not just animals
Keith keeps the cattle for about 18 months, growing them out to 440 kilograms.
"They're just fed grass, but that's the other thing we're using the TSi for: we're trying to improve the productivity on the place. You can look for animal performance, that's individuals, and yes we want the highest performers in there, but we also are checking how well we are managing the whole property."
"So we're seeing how many kilos per acre we can grow a year. Besides animal performance, the other performance we're chasing is an acreage performance."
Electric fencing
As part of improving "The Hirsel", Keith began re-doing the fencing.
"There was a little bit of fence here, a little bit there… So I re-did all the fencing and all the water infrastructure."
"We haven't got very good timber here to cut as fence posts. I was hauling them 330 kilometres from the other property down here, or we had to buy all the posts in."
"So for speed of production building a fence, we went to electric fencing, because you imagine how many posts you use if you're going to build a barbwire fence compared to a suspension fence on electric."
"An electric fence is easier to build. But it's not even the lower cost or maintenance, it's about the effectiveness of it. I don't like touching it, so I understand why the cattle don't like touching it!"
Smart sparks
However, Keith had some trouble with the initial brand of Energizers he was using.
"Initially I used to drive back and forward to this place, being here for two or three days but not for another week or 10 days. The Energizers I was using would ramp the power up if they sensed a short on the fence to burn the grass off and get rid of the short. But if the fence happened to be under water — which happened — they'd ramp it up, and keep it up and up and up. But they can't sustain that. So you'd have to get fixed and that's another $1,500 bucks. I did that twice and said I wasn't doing it again. So I wanted a different Energizer brand."
"I was told about these Gallagher ones and said, 'righto, let's try one'. I asked if they did the same thing, they said 'no, it can look after itself'. They knew it'd be back if it did, I was sick of the cost of fixing Energizers! But this Gallagher M10,000i I've got has done a really good job, we've been happy about it. If you look at it, it's a bloody good Energizer and the people that made it – they were smart."
The other thing that Keith was very happy about was the on-farm guidance.
"We thought we were pretty smart, thinking 'oh, yeah, it's going alright'. We were getting 8,000 volts, which is what we were expecting and what we got out of the other ones. Anyway, we just brought this Gallagher M10,000i Energizer home, plugged it in where we had the other one, and thought we'd go with that."
Crumbs make a loaf
"But when the Gallagher rep came out, he pointed out all these little bits in the fence set up we could improve. We thought, 'ohhhhh, you're poking around chasing crumbs, a little bit here, a little bit there'."
"We've got the property fenced into 53 paddocks with water squares. Gallagher's suggestion was to do their ideas on just one paddock and see the difference. I thought 'oh, well, that's fair enough'. So I went and did all their suggestions and holy smoke, it went from 8,000 to 10,000 volts!"
"He took the time to explain to us how electricity flows along wire and how using a Spiralfast instead of the figure-eights I've used since I was a kid to join wire make a difference."
"Even though you can't see it, electricity jumps off the end if you don't do it properly, so you lose a little bit, not much, but it's like the breadcrumbs: you keep picking up the crumbs, you end up with a loaf of bread. We put in a secondary earth wire – like Gallagher told us – and another earth plant. It just makes that much difference. Now, we won't work on it unless we turn it off because it just hurts!"
"After that, we did the rest of the property using all the Gallagher suggestions! We've got 53 paddocks using double hot wires; we did the lot."
Power of confidence
As well as the internal fencing, "The Hirsel" also has hotwires on an external fence on the public road.
"I'm confident enough now with what we do with the cattle because we've got a training paddock where we put them when buy cattle in. Once we train them and they get out in these other paddocks, you can have the power turned off and they don't even try to go through it. So we're confident now: it's better than a barbwire fence."
Keith also likes the fence monitors with the Gallagher M10,000i Energizer.
"We've got six of them.
"If the fence is showing a fault you think 'well, where do I start going looking along 50km of bloody fence?'. Well, those monitors show you where that is."
"Prior to the M10,000i, I had a series of switches, and we used to go along with a little gizmo on the fence telling you the voltage. I'd flick this switch off and see whether it changed. If it didn't change, that wasn't the problem. So I'd go to the next one, flick it off, put it back on again. So I'd spend a fair while going around checking all these, flick it off, flick it on, no, not here, go to the next one."
"Well now I just go and have a look and it tells me it's number three; it doesn't tell me which fence at number three, but number three is where you start looking."
"And it saves so much time. I wouldn't be without it. They make a lot of difference. The whole set-up makes a lot of difference to what we do here."
"I'm confident enough now with what we do with the cattle because we've got a training paddock where we put them when buy cattle in. Once we train them and they get out in these other paddocks, you can have the power turned off and they don't even try to go through it. So we're confident now."