No livestock losses to dogs since electrifying boundary fencing
After a very bad run with livestock mauled by dogs, Dan and Linda Petty decided to put electric fencing around their Yuraraba property in southern Queensland, Australia.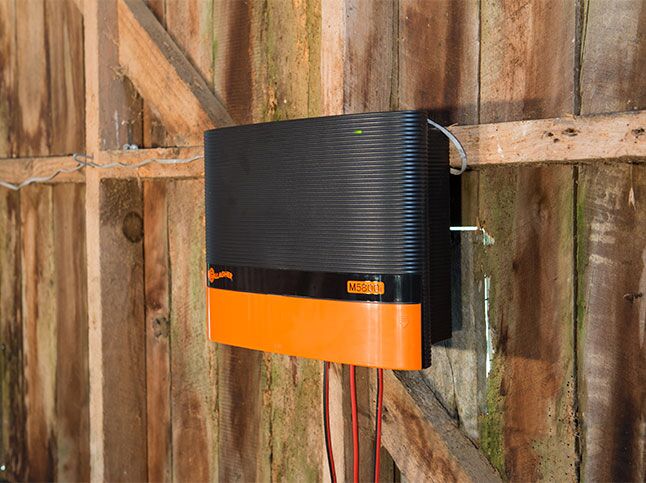 Dan says, "The north boundary already had dog netting on it, but we got smacked with dogs, so we electrified the western, eastern and southern boundaries."
"We haven't had a dog inside since. We think that's fantastic. The dogs don't seem to like the electric fence at all."
As well as that electrified boundary fence, the Pettys also had some internal electric fencing, powered by a Gallagher MR5000 Energizer, to separate their heifers from the bull.
"We went to a field day with a couple of people making presentations, including Gallagher. I remember thinking with this new M5800i Series and its remote, where you can turn it off on-site and not have to travel back and forwards, that it was going to save me a lot of time and a lot of fuel."
On their external boundary fence, the Pettys are running two hotwires and an earth return. One of the hotwires is a standoff, 250mm off the ground. Internal fencing is set up in the same manner.
"Before this M5800i Series Energizer, if I found a short, I had to come right back to the house to turn it off and then go right back out again. I was spending about three hours over a week doing that — and it's 30 kilometres around the internal and electrified boundary fences.
"With this M5800i, we have monitors on the fence as well, so it's really easy to know exactly where to go if a fault is present."
While they're relieved and exceptionally pleased at the outcome, for Dan and Linda, service is of equal importance.
Dan says, "That's the biggest selling point, I think: Gallagher's after-sales service. We've been here 14 years, but at our previous place we bought another brand. The shop man just sold it to us and that was it: we went home and had to work it out for ourselves. If we had a problem, well, we had to work it out because he didn't know anything, he just sold it!"
"Now, if we have a query or a problem, we ring up Rob [Doro, former Gallagher Territory Manager for South East Qld and Northern NSW] and he'll say, 'I'm coming through on such and such a day', and he's here on time, on that particular day that he's nominated."
"Gallagher's service is great."
"With this M5800i, we have monitors on the fence as well, so it's really easy to know exactly where to go if a fault is present."