Gallagher Westonfence fits the bill for first-time electric fence users
When it came to replacing aged boundaries, the Trotters turned to electric fencing for the first time.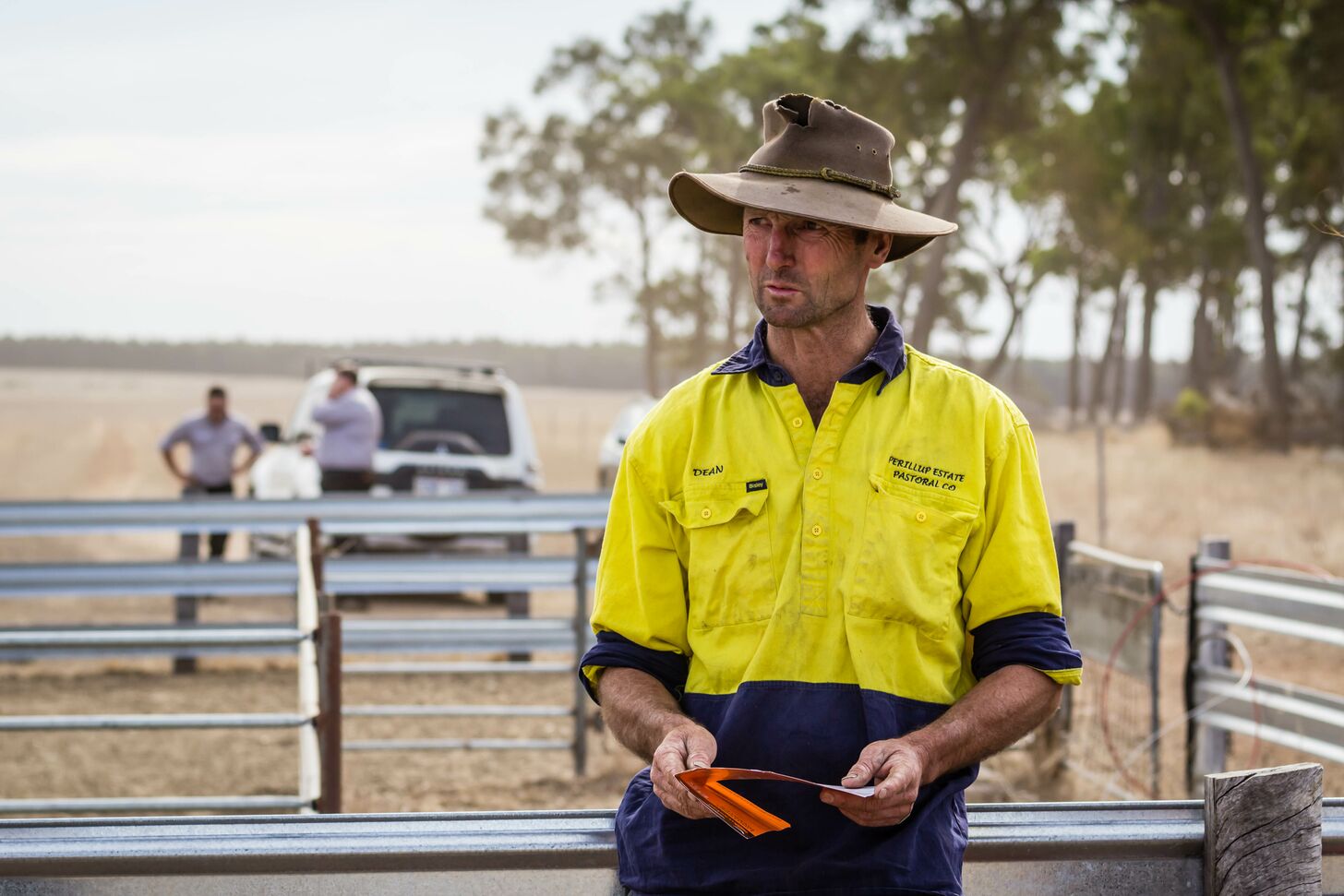 Dean Trotter, who manages "Perillup Estate" in conjunction with his dad Mostyn, came across electrified Gallagher Westonfence at a Gallagher information day — for electronic weighing equipment.
"Perillup Estate", 40 kilometres west of Mount Barker in Western Australia's Great Southern Region, is some 2,800 hectares (6,916 acres), with 2,400 (5,928) of those being arable. Alongside Dean and his dad in the business are his mum Carlien and wife Denise, with help from Year 12 daughter Erin and son Jordan, when he's home from university.
While Mostyn began with Merryville rams in 1961, the Trotters now run multi-purpose Merinos.
Dean says, "We joined 5,700 ewes this year, but after scanning we culled about 500. We had a five-week joining for the first time, which was pretty successful. I think the reason for the scanning results being a bit lower is probably nutrition: the year was a bit harsher than last year.
"Some of those in the 500 we sold might have been a bit tough, but that was the best thing: you soon fill up your paddocks when you put multiples out there, with singles basically two-thirds the DSE rate compared with multiples."
Securing the boundary
Particularly in a tougher season, pasture is at is a premium, making last year's decision to begin replacing the aged boundary fencing a wise one to keep out increasing numbers of kangaroos competing with the sheep for grass.
"About a year ago I went to a Gallagher get-together to learn how to use the Livestock Manager TSi Weigh Scales and HR5 Hand Held EID Tag Reader & Data Collector. Craig Moynihan, [Gallagher Regional Sales Manager for Western Australia] showed me a video on [Gallagher] Westonfence to keep out the roos.
"Our boundary was very much an old war-service kind of wire fencing. It was 60-odd years old, so it had done its day. The other option to try and keep the vermin out of the properties was to erect the seven-line and five-line traditional high fence as our neighbours have done, with the wires touching — or nearly touching — the ground; but this could possibly have corrosion issues in the future, needing higher maintenance. So I gave electric fencing with [Gallagher] Westonfence a go."
After the logistics of dozer work to clear fence lines, the Trotters began installing their D7 Gallagher Westonfence in February.
Dean says, "It was the first time I've dealt with electric fencing, so it was a learning curve. After getting our heads around putting it up the first day, we then knew exactly how to strain it up and how to run it out. Now we've got it all sorted. It's very quick."
Effective: cost wise and roos
It's also very cost effective.
"I worked it out at $6,100 a kilometre, plus labour. That includes everything: all the materials — posts, wires, the two Energizers divided up across it, everything. I thought that was very reasonable."
The Trotters are powering the fencing with two Gallagher MBS2800i Fence Energizers, solar assisted, on batteries.
Dean laughs, "I might have overdone the batteries: being 170A deep cycle batteries, we should get many years of service from them as they are designed for this sort of work; we did that just to make sure we had enough, they were also really cost-effective. So that means, if shorts occur along with dull days, we have a fair amount of reserve available."
The Gallagher Westonfence system is also doing a solid job of keeping kangaroos off "Perillup Estate's" pasture.
"As far as keeping the roos out, it has slowed them right up, big time. We're following up a few low spots where they have dug under because they certainly don't go over that often — it's through the fence or underneath it where they'll try and bust in."
"Once they get hit by electric fencing, they don't go through it again and there are lots of tracks along the outside of the fence, so it has slowed them right up."
Dean says being new to electric fencing, setting up the first Energiser "took a while because we didn't know what we were doing".
"But the second one we did in probably a third of the time. It was a lot quicker."
They have also found the i Series Fence Monitors very handy.
"It's a great system; they steer you in the right direction to finding any faults. I'm looking forward to having the solar powered monitors, so we don't have to worry about replacing batteries in them, too."
Internals to follow
The family plans to finish renewing all the boundary fences, then look towards adding the system to the internals.
"This is the same height as what we would have done otherwise with two single wires on top of traditional fencing — 1,100 millimetres.
"I do intend to use the setup for internals because I think it's just the way to go. I think it's simple, cheap and the maintenance will be low. If you have a break of wire, it's going to be easy to fix up. I've dealt with traditional fencing many times; that's not easy to fix."
"Gallagher's been very handy in getting around if we had an issue, and now that we've sorted out how to do electric fencing, I'm keen to do it again on our other properties."
"Gallagher has been very handy in getting around if we had an issue, and now that we've sorted out how to do electric fencing, I'm keen to do it again on our other properties."