Gallagher Westonfence best option to set up cattle cell grazing post bushfire
After a bushfire in South Australia's Southern Flinders Ranges in 2014, Ashley and Jeanette Harvie took the opportunity to redesign paddocks, water lines and water points. They also redesigned their fencing, increasing from 26 paddocks to 41.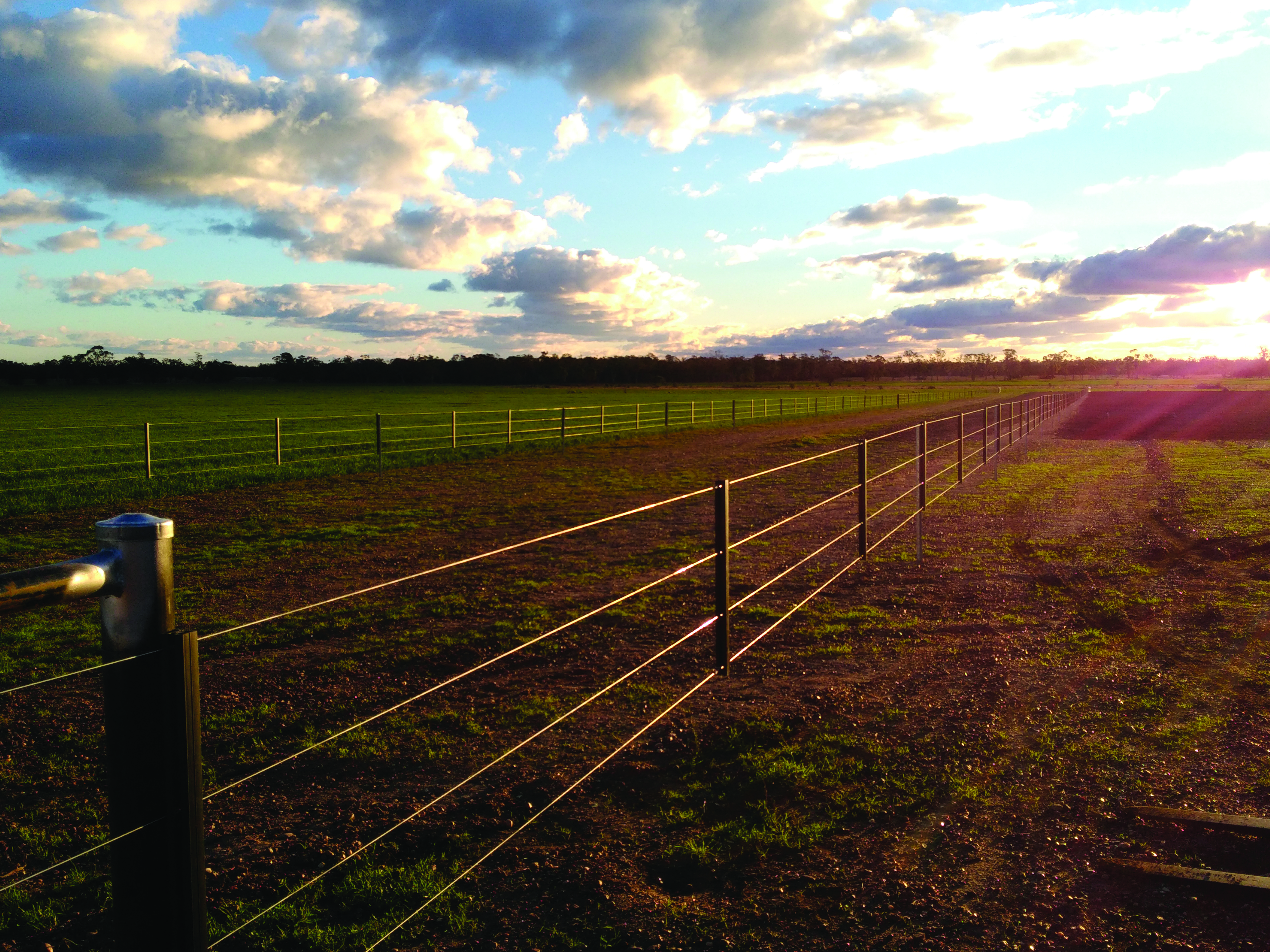 The Harvies have owned the 303.75-hectare (750-acre) "Mt Ellen" since 2007, moving to the Wirrabara property after having been on a sheep station in SA's north-east for 23 years.
Ashley says, "I do off-farm work such as lamb tailing and mustering, so Jeanette and I run 'Mt Ellen' on about two days a week. We find with that we don't need any external help."
They run red and black South Devon cattle, with a small Angus influence; two-thirds are reds, with the balance being black. Around 110-120 cows and heifers (above 250 kilograms) are mated over six to eight weeks annually, beginning at the end of July; then preg-test in February the following year and sell dry and older cows after that. Cattle are sold privately, mainly to return customers
"We usually sell the dry heifers as feeders, but do like to keep all fertile females. We run all the cattle in one mob and rotationally graze paddocks, which are watered and are grazed for one to two days at a time. Now that we have 41 paddocks, it enables us to give each paddock a good spell time."
The Harvies also run "about 60 sheep – only as lawn mowers to keep the grass down around house". Ashley says if it wasn't for that, they would have lost their house and sheds in the 2014 Bangor bushfire.
"The only cropping we do is pasture renovation, where we under-sow some cereal. From now though, we'll only renovate using the cattle as our cultivators."
While the replaced boundary fence is conventional, internal fencing was redone with Gallagher Westonfence.
"The boundary is cyclone and barb creosote posts, because the neighbours weren't too sure about an electrified fence, but all the internal is electric. All paddocks except two join a raceway, which gives us quick and easy access to cattle yards and has also enabled us to give our paddocks even more rest.
"We've got four-wire fencing along the races, with two hot and two earth wires, while other internal fencing is three wires with some single wire where it is too steep to put the three-wire fences."
Where they have the three and four-wire fences, the Harvies have used the D4 Gallagher Westonfence Insulated Suspension Posts (ISPs); the four-hole D4 is well suited to cell grazing operations. The ISPs are spaced every 10 metres, with the either pine posts or steel galvanised droppers 50m apart.
Ashley says they chose the Gallagher Westonfence ISPs after he saw friends using them and was impressed with their ease of use. This was helpful to re-fence quickly.
"Cost was also a factor, because electric worked out miles cheaper than what conventional fencing would have been. I knew that this time because I've put up electric fencing twice in 10 years now; the first time we only briefly had a short bit up at 'Florina Station' to keep the cattle off the road, off the Barrier Highway."
The "Mt Ellen" Gallagher Westonfence is powered by a Gallagher MR5000 Energizer which they bought in 2009 to power that original electric fencing.
"It was the best available at the time, but now of course the improvements mean you can turn the fence on or off anywhere on the property; that would be handy.
"With our races and 41 paddocks, we have a lot of fencing. I'm not sure what distance it is, but along all of it, we've never had a beast jump out or damage the fencing. In fact, the cattle tell me when they are ready to shift: so I just open the gates and they move quickly to the next pasture."
Ashley says the system still works seamlessly if he's away for work.
"If I'm away, I use solar, auto spring-release gates that are pre-set to open at different times during my absence. Unfortunately they don't close but usually the cattle keep going to the fresh pasture.
"Cell grazing using the Gallagher Westonfence works very well on this property."
"Cost was also a factor, because electric worked out miles cheaper than what conventional fencing would have been. I knew that this time because I've put up electric fencing twice in 10 years now."