Gallagher Westonfence allows restocking after high roo and feral dog pressure
When others around him were completely destocking due to the drought, Willie Chandler was able to keep his breeders because they still had feed — the Gallagher Westonfence he'd put up had prevented kangaroos from eating the grass out.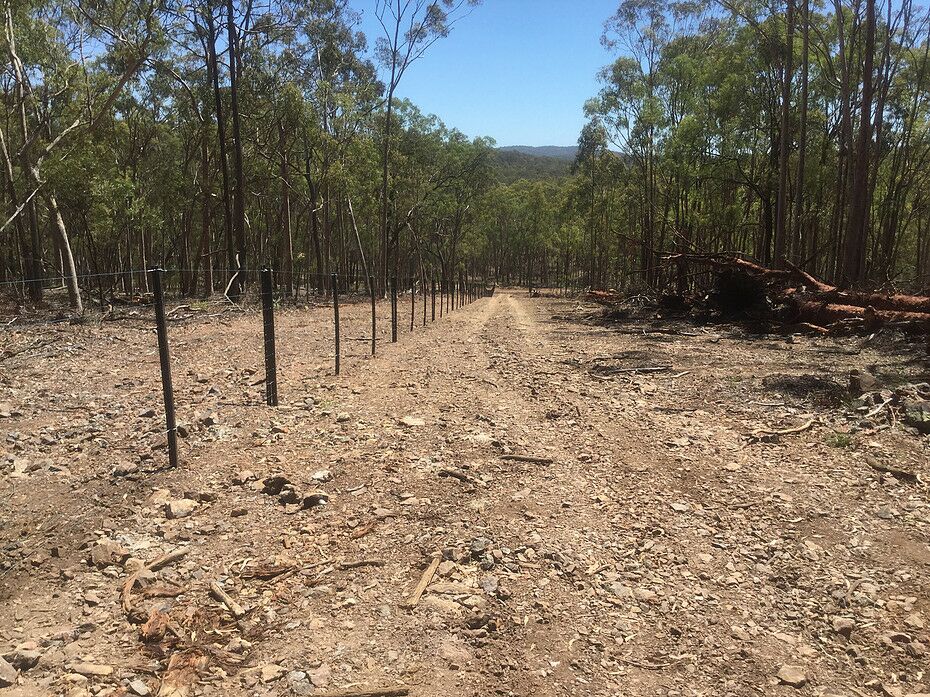 And while drought is still an issue, losing feed to kangaroos and livestock to feral dogs are not.
Willie and his family run Merinos across two properties in Western Queensland — 17,820-hectare (44,000-acre) "Home Creek" at Barcaldine, along with "Oma", which is 34,830ha (86,000ac) and located at Isisford.
"I used to be able to run 10,000 sheep on 'Home Creek'; I'd be able to run 15,000 now if it had rained and that's solely because of the fencing, nothing else. Unfortunately we're down to only 4,500-5,000 because it's so dry."
But in 2009, extreme pressure from wild dogs forced them to sell their sheep.
"Basically, the dogs were eating the whole lot."
Low-cost solution
Looking for a solution to allow them to restock, Willie toured around different areas comparing fencing.
He settled on Gallagher Westonfence for its low cost and ease of construction.
Around the same time, an opportunity came up to buy four flocks to restock, including Egelabra bloodlines.
"Initially, not too many neighbours were thinking of doing the same thing, so we basically started in blocks. We did about half of 'Home Creek' straight up. From those flocks we bought, we lost about 30 sheep before we got them behind the fence. We just got one paddock done so we could have them behind it, and then we went from there."
"Over four years, we did everything. Now, 'Home Creek' is all individually internally fenced with electric [Gallagher] Westonfence. We did that so if any feral dogs or animals get in, they're restricted to one paddock. It's a huge benefit that they can't move around. The smaller the area you can have, the better off you are.
"Internally, I've got to split a few more paddocks up yet. The biggest paddock at 'Home Creek' is 7,500 acres [3,037.5ha], which we want to cut in half. Any laneways we've put in are double-sided, so we've got double barriers. Any fencing we do is all about stopping dog and roo movement — any fencing at all."
Solar-mains mix
To power the fencing, the Chandlers are using two mains-powered Gallagher M10,000i Energizers on the front part of "Home Creek", with each running a 24-kilometre system.
Five solar units, with smaller i Series Energizers, each run 11km systems. As for what steered the choice to the Gallagher Energizers, Willie simply says they were Peter Weston's recommendation.
The front of "Home Creek" uses eight-wire D8 Insulated Suspension Posts (ISPs), with D7 ISPs (seven wires) for internal fencing on the back half.
"There are a couple of corners where we've added a few extra wires where we thought we were getting more pressure; you can just drill a few holes and modify it. Those problems went away when we did that. Our roo pressure, compared to what's in New South Wales, is 10-fold.
"A couple of feral animals have got through, but after they get hit once they won't go back near the fence. We do two runs a week around the livestock to check them; you pick up really quickly whether there's any feral activity getting in. We were really pedantic about getting rid of all the dogs to start with and making sure they're out, and not so much the kangaroos, whereas now we've got a bit more time with all the fencing finished, we can concentrate on eradicating them. You can only do a few things at a time."
Robust in wild water
Willie says another factor in favour of Gallagher Westonfence is its robustness.
"We can get a lot of water through us. No doubt we'll get the biggest bunch of gully-rakers when it finally rains, and that's going to sort out the people who haven't put their fencing in properly, it'll just lay it all down, wash it away. The [Gallagher] Westonfence won't fall over like that. That's why I put it across the front of us to start with, so the water could get through it."
Willie says the work they've done upgrading both "Home Creek" and "Oma" — including the fencing — will more than pay off when the season improves.
"'Oma' is predominantly what we call herbage country, so you can only really run sheep on it. We tried to run cattle at 'Home Creek' initially, but we had to fence because we needed to be flexible in our operation. You can't survive without some sort of fencing, no matter how dry it is. I chose this because it was so cost-effective."
It was also fast to put up.
"It's really quick. We had a [Gallagher] Westonfence trailer sent up to start with, and then I made one to what we wanted. But now I've seen this system that you just run off the side of a ute, so you don't need the big trailers and all the rest of it anymore. We've still got more fencing to do, and we will be more than likely be putting [Gallagher] Westonfence in with electric because the electric's there."
Back in control
Willie says with "Home Creek" remaining very dry, they concentrated on fencing "Oma".
"As we were going we were doubling our stocking rate on 'Home Creek' — we had to, because 'Oma' got really dry. So this fencing has allowed us to keep our core breeding herd together, just moving them from one place to the other, depending on which is the driest.
"It doesn't keep the feral animals out 100%; nothing will. But now we're able to control what is going on. We're still in sheep because we have the [Gallagher] Westonfence."
"I used to be able to run 10,000 sheep on 'Home Creek'; I'd be able to run 15,000 now if it had rained and that's solely because of the fencing, nothing else."