Gallagher TWR-5 has detailed crocodile management in the bag
Being able to trace a crocodile to a particular nest on a certain billabong is extremely useful in producing skins for high-end fashion use.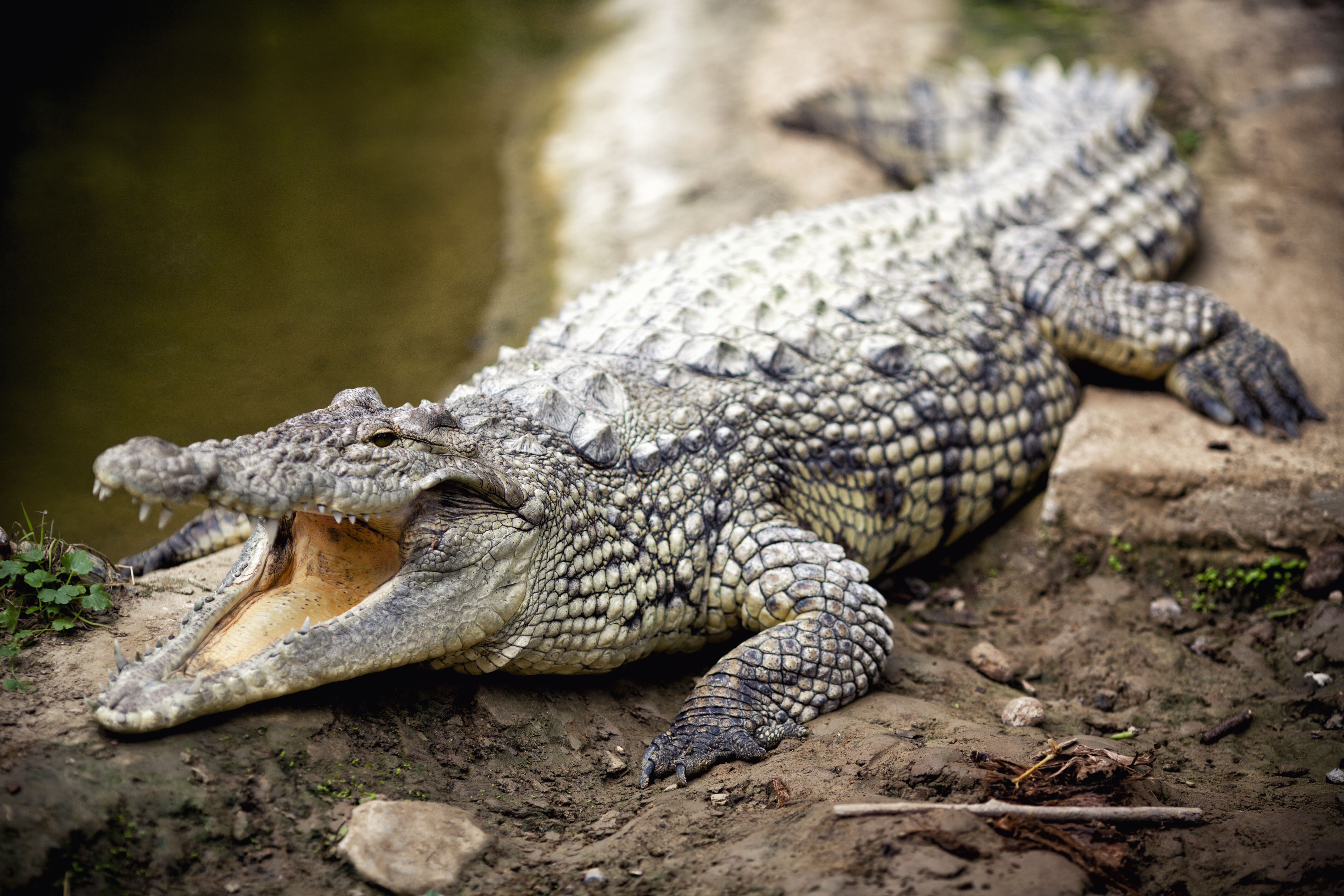 A Gallagher TWR-5 Weigh Scale, Data Collector & EID Tag Reader allows one crocodile farm to do exactly that, allowing it to record production details and the best-performing genetics over the 1.17 million crocodiles processed annually.
Ben Hindle is the Australian Operations Manager for HL Australia Pty Ltd, which is part of the globally renown house of haute couture, Louis Vuitton. The group has 13 crocodiles farms around the world, with the two in Australia soon to be doubled to four.
Ben says Australia having the saltwater crocodile species Crocodylus porosus is a strong business advantage.
"It make us more competitive than any other crocodile-producing country because the porosus scale pattern is above any other crocodilian species. On top of that, their biosecurity and trade access means we can export to the US and to Europe, which is important because our designers are in France."
Earlier this year, the farm acquired a Gallagher TWR-5 Weigh Scale, Data Collector & EID Tag Reader to enable them to keep highly detailed information on their crocodile livestock.
"I've used Gallagher products for crocodiles before; my family business also has 53,000 head of cattle, so data capturing is nothing new to me. One of my main staff used a Gallagher TW system at a croc farm in Cairns, and he enjoyed the parameters of what he could capture on it. We got the TWR-5 because it's the most advanced and we can capture the most data with it."
Data capture from egg
The vertically integrated group owns the entire supply chain: from the egg, to the tannery in Singapore, through to the finished product – handbags. Eggs are collected via helicopter, and only from the Northern Territory, with upwards of 55,000 eggs collected annually for the past 30 years, according to government standards. The group also produces a small number of eggs from its own hatchery.
Ben says, "The aim is to capture as much data as we possibly can about lifecycles and also defects. There's a range of defects that we come up against every day, whether that's water quality, which could lead to brown spot on their scales; an issue where the scales don't match up, causing a line instead of a full scale pattern; their mate biting them; a fight that puts a scar down the belly; and so on. Any of these affect our handbags and our handbags must be blemish-free.
"I like to capture data right from collecting the egg: the time of year, how much nest material is around on the ground, down to the blade of grass and bend of the river it was on. Then right the way up through the egg going into an incubator and hatching."
Crocodiles are graded at hatching then placed into a hatchery, where they are measured on several aspects, including food and temperatures, for the next 10 months before going into a grow-out facility to reach 1.1 metres in length.
"We'll split them at that point: some go into our production system in the Northern Territory, and we harvest them from there, and the rest go on a refrigerated truck across to Queensland."
Once in Queensland, they are tagged in preference to RFID – but for export, not skin-damage reasons – then weighed, and any defects are noted along with length and other data.
Standard production system
"We have a standard animal-production system – it's just that ours is with crocodiles. Like anyone, it's just a smart business model, whether it's breeding cattle, sheep or other livestock, everyone wants the best genetics, or the best production system. If your EBVs are wrong in your cattle, it produces a pretty substandard article. You could be producing for the bullock trade, the Japanese job, or the domestic trade, and that changes on your genetics, how you purchase bulls, and calving.
"So capturing all the data we do gives us a better spread on what we can do, where and how to trim things up a bit. But like any data capture, it's what you do with the data too.
"If I'm looking at a pen full of 10-month-old, 1.1m crocodiles, I know exactly which area I've collected them from, which billabong, and which blade of grass. So the next year at nesting, I know that that particular stretch of the river, or that particular stretch of the coastline has better eggs genetically than any others. So I'll hinge my efforts on collecting from there.
"Here on-farm at the growing-out stage, we know and record how much food is going down their throats, and what that replicates in growth rates and grams, so that sets our timing for those crocodiles to either get drafted up into smaller groups, be changed, or be killed. A small number go into breeding. We run our production system now from that data.
"We're pretty strict on temperatures: 32.6 degrees will define a crocodile is a male, anything under that, it's female, so we can define their sex based on temperature and humidity. Obviously, males grow faster, but unfortunately they're more aggressive. It's a balance.
"We're fastidious with feeding them and cleaning them. It's an intensive program, so it illuminates pretty quickly if the crocodiles are substandard genetically."
Ben says what they record is "not that complex", but the depth of information allows precise management.
"We do handbags only. There's not a contract large enough to cover our meat production, so all our meat goes into cat meat. It's not actually good for dogs' digestive systems.
"Our focus is high-end fashion. Our top-line handbag sells for $180,000 and has a nine-month waiting list. So the skins we produce need to be perfect. This Gallagher TWR-5 Weigh Scale & Reader system helps us achieve that because we can tailor our production methods."
"I've used Gallagher products for crocodiles before; my family business also has 53,000 head of cattle, so data capturing is nothing new to me. One of my main staff used a Gallagher TW system at a croc farm in Cairns, and he enjoyed the parameters of what he could capture on it. We got the TWR-5 because it's the most advanced and we can capture the most data with it."