Gallagher Insulated Line Posts perfectly suited to salty coastal environment
In the saline environment on Flinders Island, just north of Tasmania in Bass Strait, insulated posts are perfect for electric fencing. They are also a cost-effective option, when compared to wooden posts or a steel post and insulator.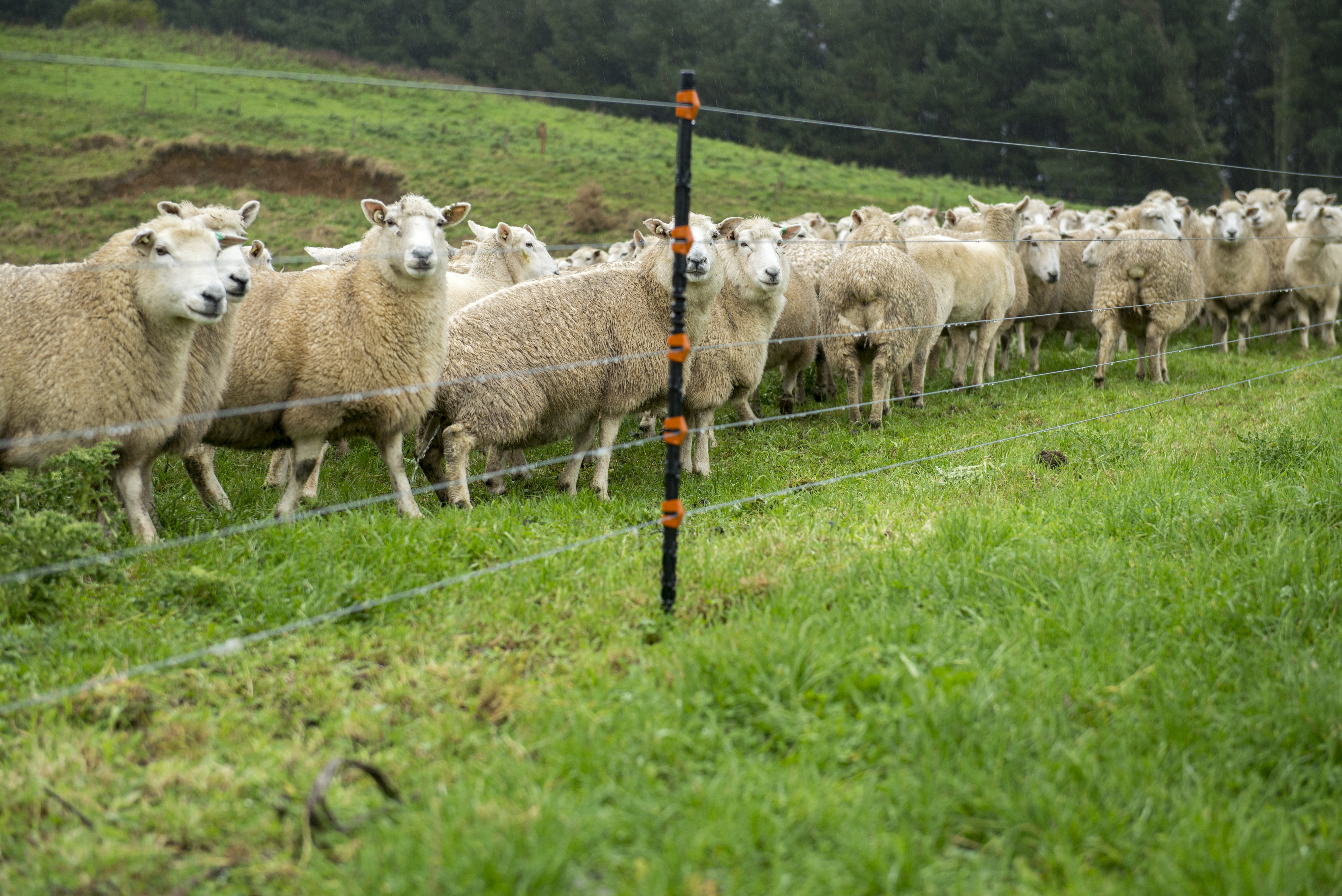 Darren Grace has managed "Markarna Park" for eight years. At some 12,000 hectares, it's the largest farm on the island, comprising around 8% of its land mass.
The property runs the island's largest Angus cattle herd and first-cross ewe flock. Cross-bred Merino ewes are joined to Poll Dorsets and White Suffolks, while the primary market for cattle sees all steers sold to Tasmania Feedlot, which supplies Angus beef to Japan's Jusco Supermarkets. Any surplus female cattle are killed into either JBS Australia or HW Greenham & Sons.
In developing new ground on the farm, Darren says they were looking for a better permanent fencing system than steel posts to split-up paddocks.
Trial shows good system fit
"I'd seen where Gallagher Insulated Line Posts had been trialed in New Zealand, and then I saw them at AgFest. I said we'd love to trial some, so we purchased some so we could do one fence as a trial for internal division.
"We have 14 staff, and they all thought the Gallagher Insulated Line Posts worked well and stood up to our conditions really well. So then we went on and purchased another couple of hundred and have done another three internal fences since then."
Darren says the Gallagher Insulated Line Posts work well in the saline coastal Flinders Island environment.
"We'd previously been using [steel posts] with an insulator on top. But we find that where we are using higher power on our fences now, when we get a salt build up and then a bit of moisture on there, we'll get some arcing out across the insulator. So that's where these Gallagher Insulated Line Posts fit our system really well."
The fibreglass core and UV stabilised polyethylene outer of the Insulated Line Post means that when materials such as salt or algae accumulate, there is no metal on the post – the combination of which can often result in arcing.
Easy to handle and erect
While the initial fences were erected with the 1140-millimetre Insulated Line Posts, Darren says the next series will be constructed with the shorter 950mm posts.
"We're running a dual-purpose box for both cattle and sheep enterprises in the one system. If there's power on all the time, the 950mm height is fine for our cattle – they won't jump."
Darren says the benefits were also in ease of use and cost effectiveness.
"They're easier on the staff to handle because they're lightweight compared to steel. They're quick to erect because they're easy to put in: we find they go into our wet ground really well, and certainly don't pull out. And because the staff can carry quite a few, and a rammer, it's certainly easier to handle these Gallagher Insulated Line Posts instead of [steel posts].
"Price wise, they work out similar to what a [steel post] and insulator retails for; then, in comparison to a wooden post they work out well too, because there you've obviously you've got an extra loader unit because you've got to use a post driver to put wooden posts in. Another appealing thing to us was the guarantee on the posts. We weren't sure how the clips were going to hold on, but the 10-year guarantee on them was attractive for us."
Powerful savings
"Markarna Park" is using a Gallagher M10,000i Fence Energizer to power the three kilometres of Insulated Line Post fence so far — with plans to put up more.
"We're about to completely re-fence one of our properties internally, and this is exactly what we'll use on most of that re-fencing.
"We've got five of those M10,000i Fence Energizers now in our system; they're working really well. The Fault Finder and the Remotes where we can turn them on and off, certainly make life easy. Having the Fence Monitor and Energizer Controller is really going to save us time in looking for shorts and power loss as well.
"We won't get shorts with arcing out because there's no salt and moisture build up on these Gallagher Insulated Line Posts. So looking into the future, for sure, I think that's where the biggest gains will be. The ease of putting them up is a direct saving right now."
"They're easier on the staff to handle because they're lightweight compared to steel [posts]. They're quick to erect because they're easy to put in: we find they go into our wet ground really well, and certainly don't pull out."