Button clicks replace hours of paperwork with TSi
TSi used to save signficant time and improve accuracy dramatically on 3,000 acre Wagyu-Angus cross operation in Australia
Saturday, 01 January, 2022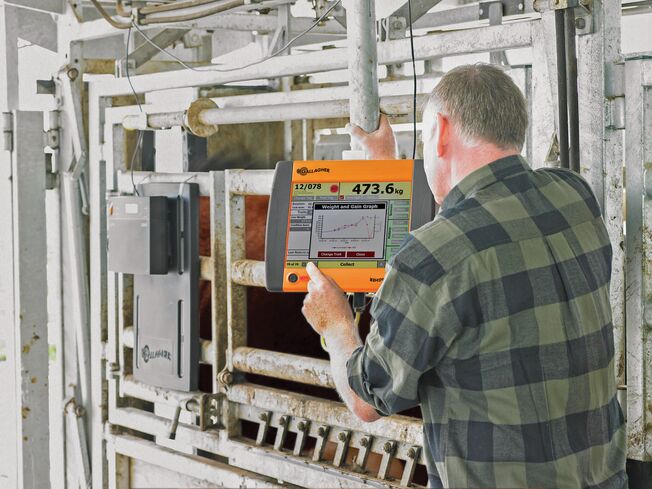 TSi2 Replaces Paperwork
"We had a lot of paper, a lot of notes, but in the yards it could also get very messy and a bit heated when things wouldn't work. And if I read a couple of numbers twice, that was incredibly annoying. We had a set of scales, but sometimes an animal would come on and it'd weigh incorrectly. It was just terrible. It would have been okay if we had 50 head but not 400."
Nikki and husband Bill, who's the third generation on "Murralah" — making their three children the fourth to be on the Darling Downs property — run a Wagyu-Angus cross operation, breeding and growing out cattle for either export or feedlots.
"We have a market for exporting 300-kilogram steers, and another market selling 400-odd-kg animals to feedlots. It's great, because we're able to turn them off earlier if we don't have the feed. Being paid per kilo, we want to grow the steers out to be as heavy as we possibly can, according to feedlot specs."
Weight accuracy needed
The Macqueens raise cattle on their own 1,215 hectares (3,000 acres), as well as some lease and agistment country they've taken on recently to boost numbers.

"Depending on the season and how much feed we have here, we either wean cattle on the truck to come home, or with nose rings on their mothers on the agisted properties."
The family breeds first-cross and second-cross Wagyus, using Angus or F1 cows with Wagyu bulls.
"The existing set of scales wasn't as accurate as we wanted, and when the wand cord broke, the repair wasn't good enough and we really needed another option."
They saw the Gallagher TSi, scales and HR5 reader at their local Millmerran Show — and saw uses beyond accurate weighing.
Detailed information
"There's a lot of information to keep, so that's another reason we bought the TSi. Even though we're not stud breeders, we still need to keep a good record of our bulls and cows, to know which property the calves came from and be able to track back their parentage, so that when we sell them we're able to tell their bloodlines because that's important for marbling. Then there are grow-outs and a whole other lot of information."
NLIS time saving
"And," Nikki says, "transferring NLIS tag numbers has just saved me the most incredible amount of time. I used to have to do it manually: I'd put it into the system, then delete the first number and put a space after the third number…. It was awful. It used to take me so long to do it. Whereas now it's just so easy - I click a button and it does it for me."
Nikki is also expecting the TSi to continue improving their production system as they keep more records on their cows, rather than the weaners.
"For instance, when we start putting in kill-sheets, importing them through the CSV file into the APS [in-built Animal Performance Software] on the TSi."
"It's a great tool; we're very happy with how it works for our business."
Contact us
"Transferring EID tag numbers has just saved me the most incredible amount of time."