Building Gallagher Westonfence for livestock and pastures and chooks
For fencing contractor Steve Walters, longevity and stock control are major benefits of Gallagher Westonfence to landholders.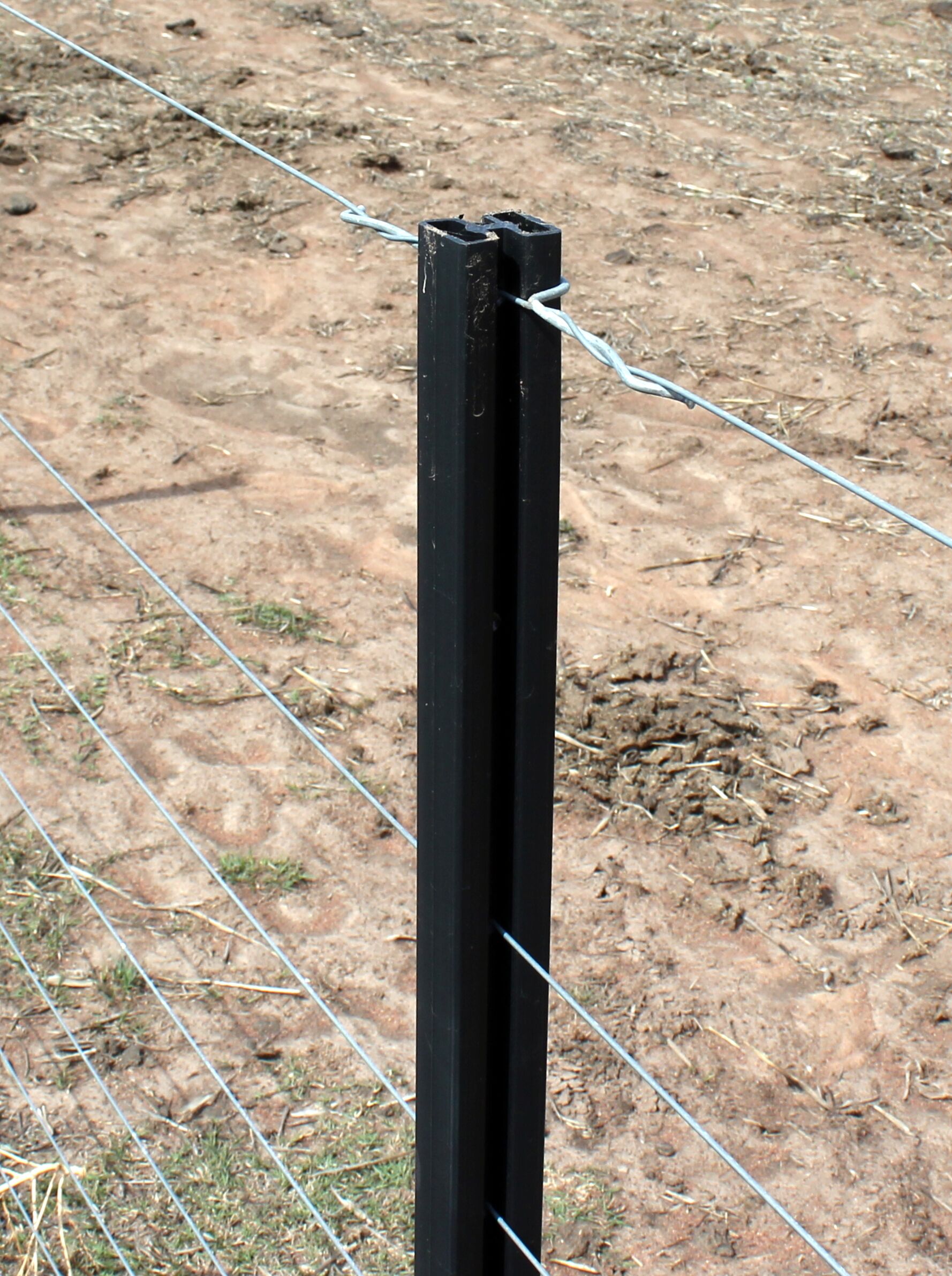 And they're the exact reasons he's used Gallagher Westonfence on his own property – for cattle and chooks.
Steve began work as a fencing contractor in 1990.
"I worked for a fencing contractor for about 13 months, until he left and took a job managing a property. We were still coming out of 'the recession we had to have' in 1992, so, with nothing better to do, we went contract fencing," he quips.
Today, Walters Fencing has 12 staff and two business streams. Two years ago they began manufacturing fencing equipment as well, with three staff on that side and nine building fences within a 900-kilometre radius of the business's base.
"Because we cover such big distances, on a normal day – whatever that is – we'll ideally have two teams running on the ground, fencing."
Walters Fencing is based at Duri, near Tamworth in the NSW New England region.
"We try to stay within a 100km radius from Tamworth, but it's very client driven. If we've got a client who likes our work and wants us to travel, then we'll travel. So we go as far south as Holbrook in southern NSW, right up into Queensland, and out past Walgett in western NSW."
Preferred option
A lot of Walters Fencing's work is feral exclusion, predominantly protecting pastures from pigs and kangaroos.
"Internally, it's about making a line for the ferals and controlling stock."
About 15 years ago, Steve had a client who wanted to know if they did Gallagher Westonfence.
"I jumped online and had a look and then we bought some [Insulated Suspension Post] droppers through Peter Weston and went from there.
"Now, if a landowner talks electricity and has a problem with keeping ferals out or bulls apart from cows, then [Gallagher] Westonfence is top of my list. It's certainly my preferred option in an electric fence situation."
Steve says it's a bit of both as to whether landholders choose Gallagher Westonfence or he recommends it.
"In the bigger jobs we've done, the landholder has requested it. Tamworth hasn't been a big base for Westonfencing, but there have been applications locally where I have recommended it. However, I learnt by experience a long time ago that the landholder needs to be comfortable with electric fencing and know how it all works, otherwise it's not worth trying to sell them into that whole different way of fencing. If they understand about earthing and that they need a big Energizer, that's all good, but I won't ever try to push a landowner into something they're not comfortable with.
"Tamworth is a traditional mixed farming area, so there's a lot of ... prefab fencing on small areas. There's not normally a high feral volume, but that is changing now."
Reliable and robust
As to why he recommends Gallagher Westonfence, Steve says it comes down to reliability and robustness. It's also highly cost effective.
"I can have complete confidence that we can build a fence and that the [Gallagher] Westonfence will not break down under pressure – or even under misuse or trees falling on it. It's just the most robust fence I think I've come across. I remember a tree fell on a fence we'd built, and after I cut the tree off and replaced one star post, the fence was perfectly okay, and it was as easy as that."
With the land they fence varying from dead flat to undulating to hilly, Steve and his team have worked out how to tailor construction so every fence is always perfectly tensioned.
"I go five metres with my Insulated Suspension Posts [ISPs] and 10m with the steels. The reason is when you look at the design principles behind an electric fence, you need power. That spacing works where we build fences."
No-brainer stock control
Steve says electrified Gallagher Westonfence is also ideally suited to internal stock control, and for him it's "just a no-brainer".
"When you see other people struggling with cattle trashing their fences, you can only shake your head.
"We've just got 300 acres [121.5 hectares] with my mother-in-law here, and we've got a mix of conventional fencing, very poor fencing, single hotwire fencing and Westonfencing. Before we started to put out the electric fencing, the cattle were just trashing fences."
"Now, we wean the young cattle into a [Gallagher] Westonfence paddock so they're trained in there, and they just do not touch fences ever again. Probably only 25% of our property has electric fencing on it, but that training was good enough to keep them off all the fences."
Cost-effective option – for chooks
The Walters family uses two Gallagher Energizers to power their home fencing: an M150 and an older M1500 Fence Energizer.
"We use the older unit on the cattle fencing and it works just fine. The newer one is Gallagher's third-smallest model, and I wanted that to power fencing for our chooks to keep foxes out!"
Tired of foxes attracted to a nearby egg farm, Steve hooked up the M150 to a seven-wire, 100 x 100m fence.
"Since I put the Energizer on there about two years ago, we've had one fox get through. I also put some little offsets on the fence, just to physically slow the foxes down. That set-up has stopped them.
"It might seem a bit over the top for some chooks, but there are so many foxes around here it's unbelievable. This has meant I can have a low-cost option to cover quite a large area for our chooks, and if you compare it, most people have got to have netting with something that either slopes out at the top so foxes can't climb it, or you've got to put a nose wire on it anyway to stop them trying to jump over it. Foxes don't respect traditional fencing, they find a way through eventually, maybe around your gate-access points. But with electric, once they get hit hard enough, then they go somewhere else."
And on top of all the benefits of electrified Gallagher Westonfence – it's effectiveness in stock control, robustness, ease of construction and cost-effectiveness – Steve says another is how it well ages.
"We've got [Gallagher] Westonfence here that I put up 10 years ago, and apart from the [steel] posts starting to go a different colour, you wouldn't know it was a 10-year-old fence. Today, they look just the same as the fences we put up two weeks ago."
"We've got [Gallagher] Westonfence here that I put up 10 years ago, and apart from the [steel] posts starting to go a different colour, you wouldn't know it was a 10-year-old fence. Today, they look just the same as the fences we put up two weeks ago."