West Midlands Group and Gallagher join forces to support WA Pastoral Beef Industry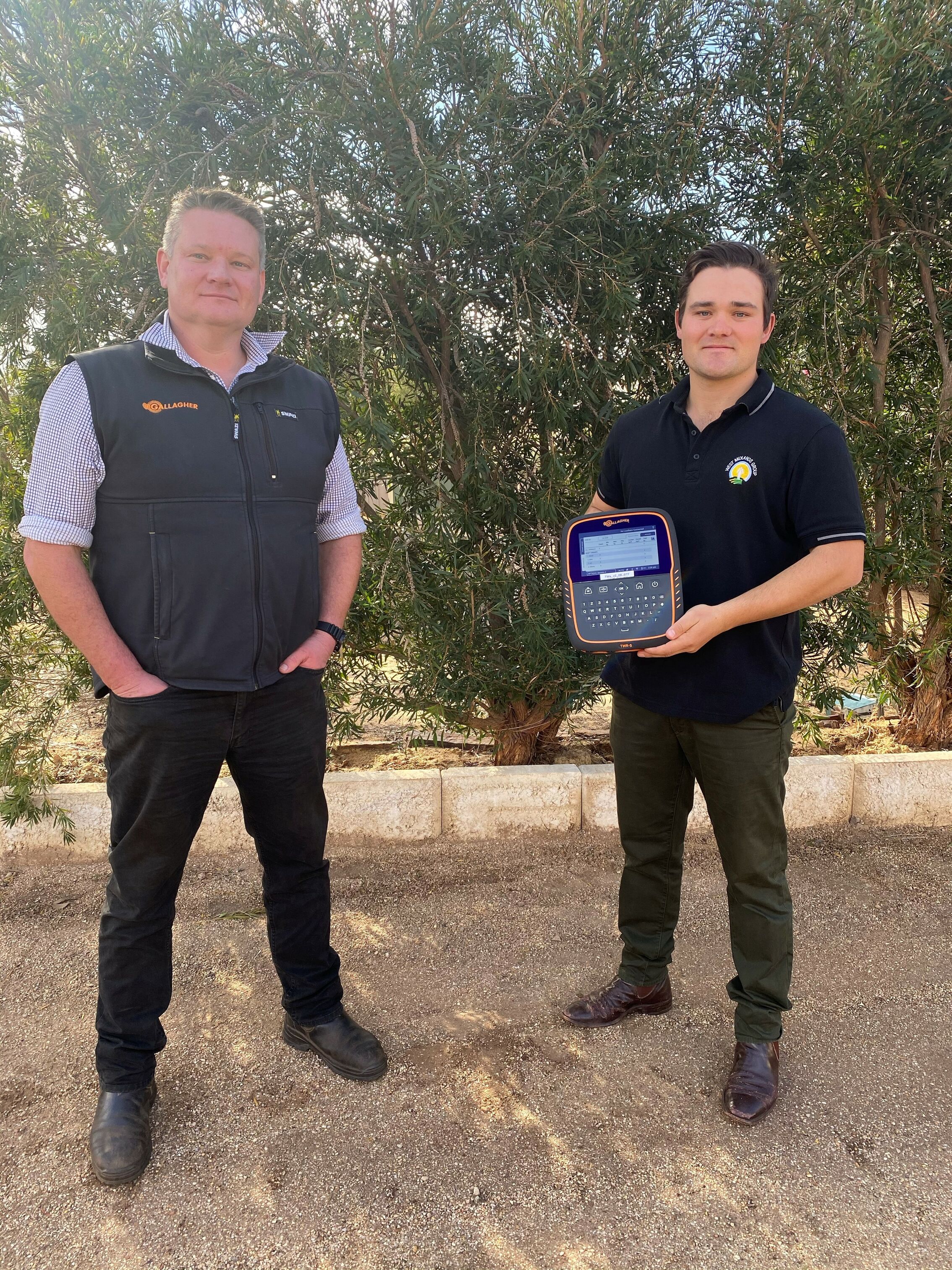 The West Midlands Group (WMG) and Gallagher have recently pledged to work together to support the pastoral beef industry through the BEEFLINKS backgrounding project.
The WMG led project will focus on the collection of animal performance data that can be used by backgrounders and pastoralists to increase the productivity and efficiency of their operations.
WMG executive officer Dr Nathan Craig said the involvement of Gallagher will complement the project as its core is based on collecting accurate animal production data.
"Gallagher will provide significant technical support to assist our project officer, Charles Callaghan in being able to easily navigate the producers' weighing systems, and where needed, to identify and fix issues as they arise," Dr Craig said.
With data driven decision making at the forefront of the project's outcomes, Gallagher will provide decades of expertise in livestock data collection and weighing systems, as well as access to a higher level of technical support than normally available to producers.
Gallagher Territory Manager Chris Pitts said, "Gallagher has an incredible range of Weighing and EID technologies perfectly suited to collect the animal management data required for this project. We're excited to partner with West Midlands Group to ensure that the farmers are getting the most out of their Gallagher Weighing and EID systems, for maximum productivity improvements."
According to WMG beef officer, Charles Callaghan, most of the producers engaged in the project currently operate Gallagher weighing systems.
"It allows us to provide a direct link between the farmer and Gallagher to actively manage improvements to collection techniques and technology," Mr Callaghan said.
Mr Callaghan said the project is working directly with producers in the backgrounding and pastoral sector of the cattle industry to develop a high value supply chain.
"Backgrounding is not new to the region; however, it has largely gone under the radar when we consider what our regions capabilities are."
"With a focus on data driven decision making, the project aims to refine the current system to increase productivity and profitability," Mr Callaghan said.
Commencing in 2020, the project will focus on 10 backgrounding properties in the first year, with that number increasing in the second year.
The project is part of the BEEFLINKS program, led by the University of Western Australia (UWA) and Meat and Livestock Australia (MLA), that aims to drive an integrated research and development program to support growth and opportunities for the WA pastoral beef industry.